A 61 year old man named Henry Tenon has been arrested in connection with the "targeted" slaying of a Microsoft executive who was killed in front of his toddler in Florida last year.
Henry Tenon, has been charged with conspiracy to commit murder, second-degree murder with a weapon, accessory after the fact to a capital felony, and felony child abuse, all relating to Mr Bridegan's murder.
Jacksonville Beach Police Department Chief Gene Paul Smith shared news of the arrest during a press conference on Wednesday.
Melissa Nelson, the State Attorney for the Fourth Judicial District, told reporters that there are other suspects under consideration.
"We know that Henry Tenon did not act alone," Ms Nelson said during the press conference.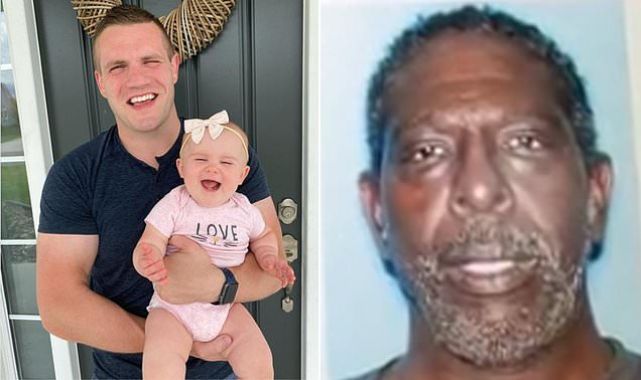 On the night of 16 February, 2022, Mr Bridegan dropped off his twin daughters at his ex-wife's house in Jacksonville Beach after taking them to dinner. A third daughter — who was from Mr Bridegan's second marriage — was still in the car when he left his ex-wife's house.
After traveling approximately two miles, Mr Bridegan encountered a tire in the middle of a narrow, one-way road out of the neighborhood. He turned on his flashers, parked his car, and stepped out to move the obstruction. He was shot numerous times from short range immediately after he exited his vehicle, and died on the scene. His young daughter was unharmed.
Mr Tenon was arrested on 18 August for possessing a weapon as a felon and driving with a suspended license, both unrelated to the second-degree murder charges. He has prior convictions for burglary, misdemeanour battery, and some traffic offenses.
Authorities did not detail the exact role they believe Mr Tenon played in Mr Bridegan's death.
Mr Tenon was served with an arrest warrant on Wednesday morning and has since been locked up at the James I. Montgomery Correctional Center.
Fact Check
We strive for accuracy and fairness.
If you see something that doesn't look right, email us at  [email protected]