Hellen Wendy Nyabuto, a 24 year old Kenyan nurse living in Canada drowned in a motel swimming pool while live streaming the horrifying moment on Facebook.
Hellen Wendy Nyabuto, could be seen diving into the deep end of a pool at the Key Motel in Chastworth, Ontario, where she was staying as a guest, on Thursday evening.
She could be seen struggling to float above the water after diving in from the shallow end, footage of the moment on social media shows.
Hellen Wendy Nyabuto, who was a health worker living in Toronto, had been responding to comments from her friends and followers on the live stream just seconds before going back into the water.
Her body was discovered at the bottom of the pool later in the day after two men had mistaken her for a poodle, due to her long, curly hair and multicolored one- piece, according to the Kenyan newspaper The Star.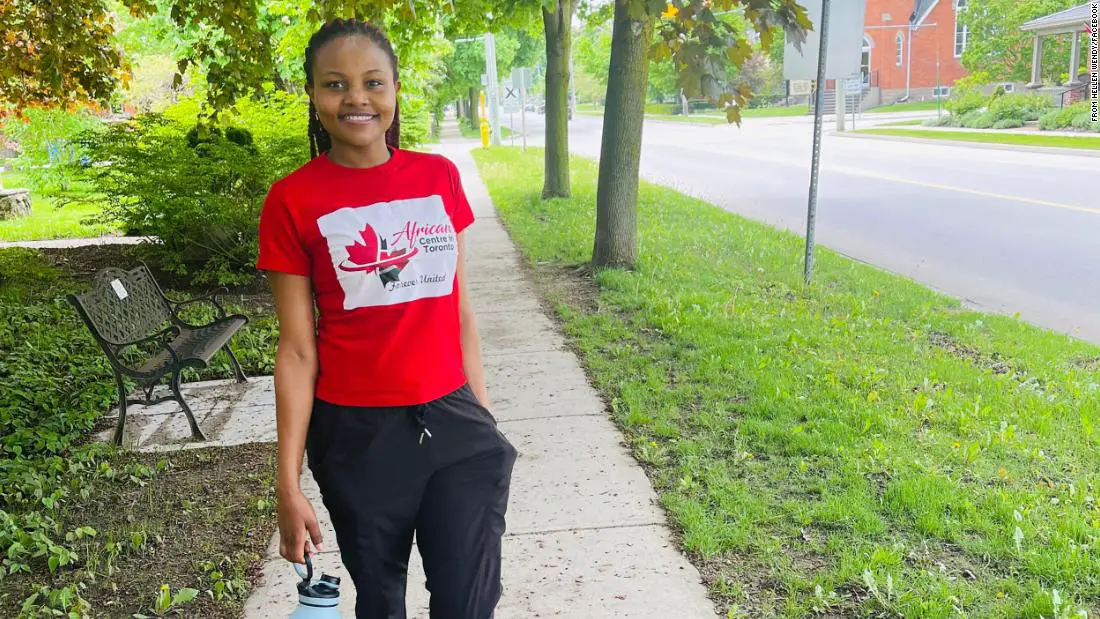 'I'm not getting in that pool. It looks like an actual dead person,' one of the two men can be heard saying in the Facebook live stream. The residents called the front desk before Ontario Provincial Police were notified of the incident.
The victim was in Chatsworth because she worked at Country Lane, a nursing home providing long-term care, The Toronto Star reported.