A Heartbroken lady identified as Stephenie has called out her boyfriend of two years for getting married behind her back.
According to Steph via her Twitter account, her boyfriend had borrowed N400k from her to add to his wedding preparations, then abruptly stopped picking her calls and replying to her text messages.
She added that he did not post anything about the wedding until it was over, adding he gave her back the money then ghosted her.
"Dated for close to two years, the man got married last weekend, stopped picking my calls nor responding to texts exactly two weeks to the wedding, even borrowed my 400k to add to wedding expenses, no post whatsoever about his wedding, but nothing is hidden under the sun."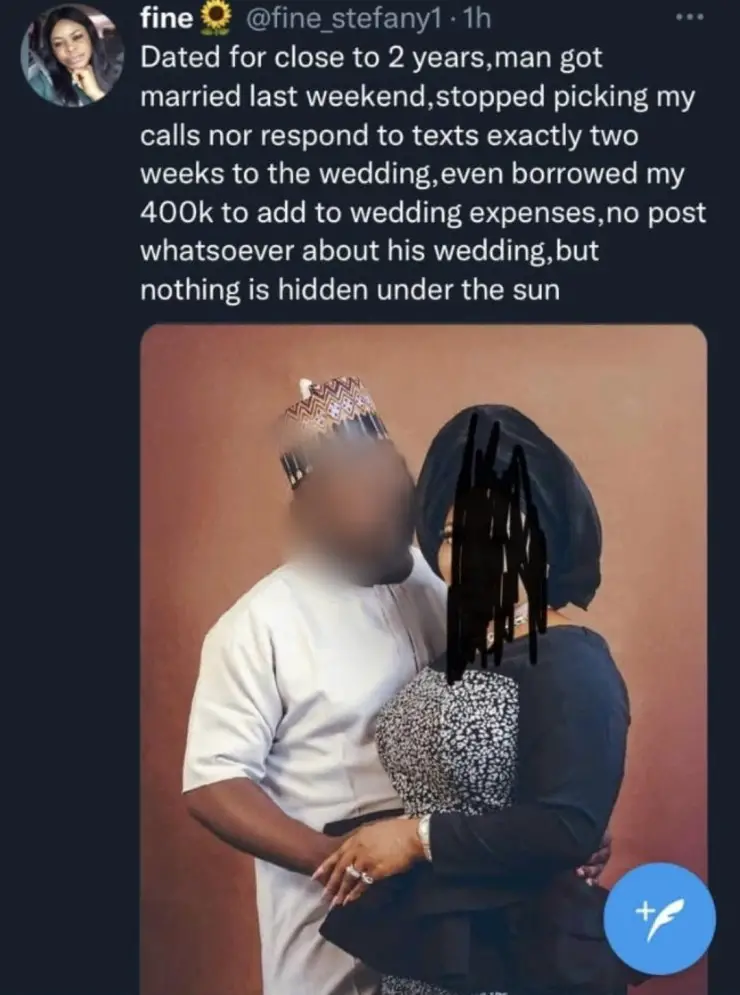 @fine_stefany1 however admitted in another tweet that he has paid back her money.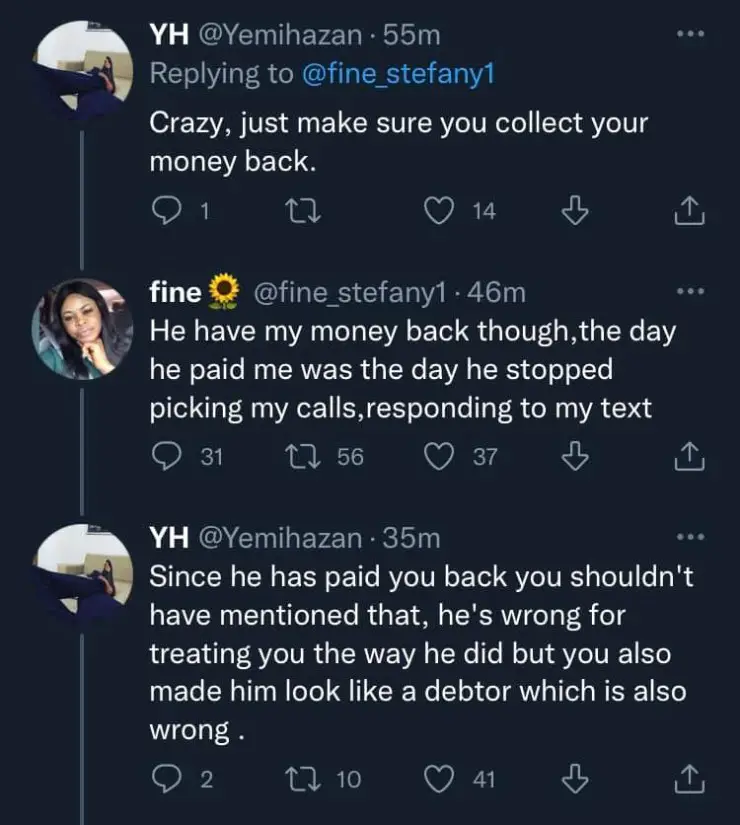 "He have my money back though, the day he paid me was the day he stopped picking my calls, responding to my text."