Hannah Serfass, a 15-year-old Central Florida girl died Sunday, following a equestrian accident while riding in a competition at Fox Lea Farm in south Sarasota County.
Serfass from Webster, Fla., was a very talented up-and-coming young rider who trained with Robin Swinderman.
She was known for her passion for horses, her natural ability, and her work ethic.
A March 2023 profile by Ben Baugh in World Equestrian Center Magazine lauded Serfass' "coachability, focus, discipline, talent."
She rode the entire winter 2022 circuit at the World Equestrian Center in Ocala and competed in Michigan.
A versatile athlete, Hannah competed in gymnastics until fourth grade, her mother Janine Surfas told World Equestrian Center Magazine, and then switched to riding and showing horses.
What happened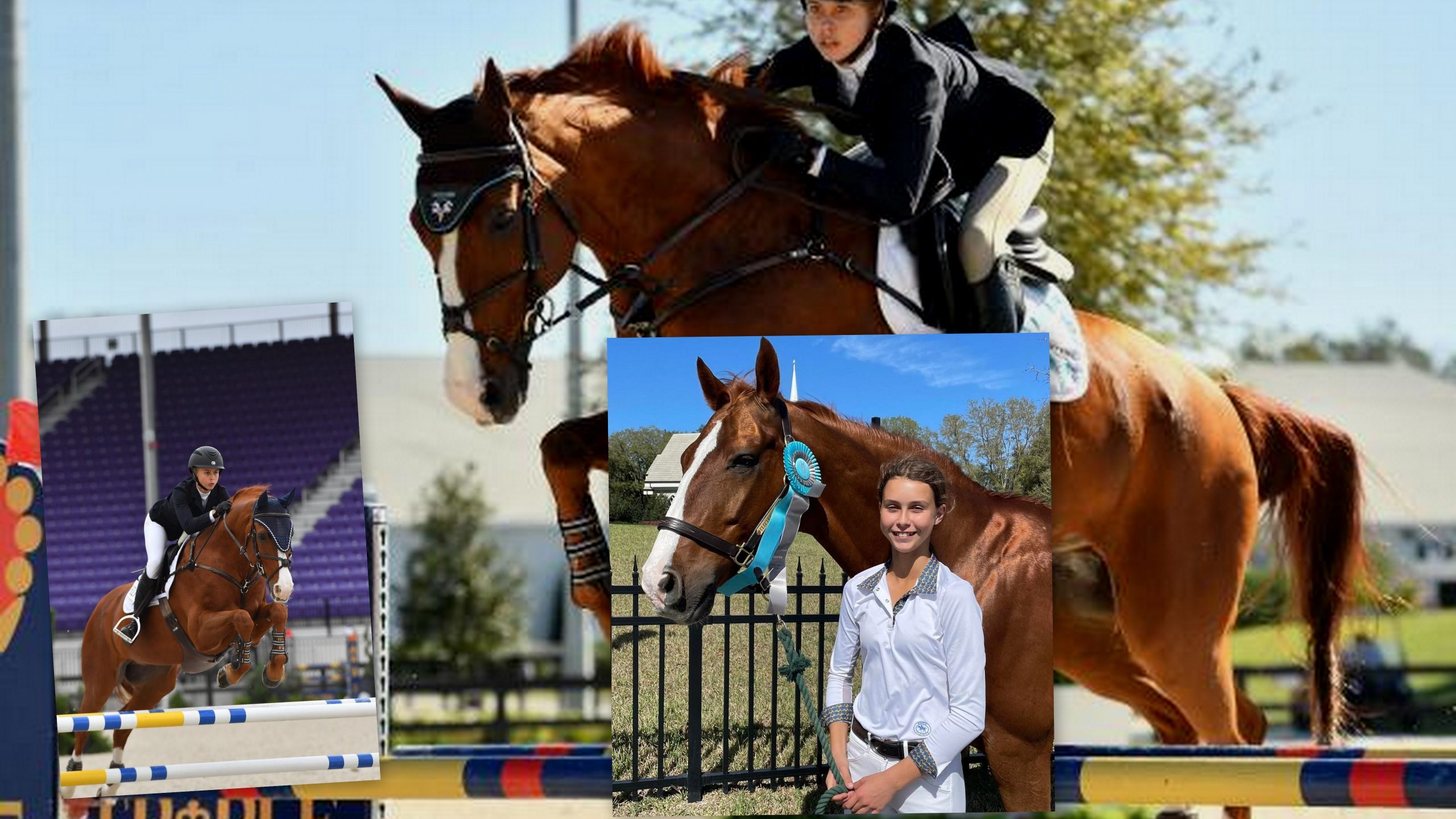 Hannah Serfass was riding Quaxx 2, a 12-year-old Holsteiner gelding, in an equitation class when the horse tripped and suffered a rotational fall.
The fall was unrelated to a jumping effort.
The EMT responded immediately, and Hannah was transported to Sarasota Memorial where she was pronounced dead.
The horse was uninjured in the accident.
According to the Sheriff's Office report, the horse landed successfully and took two or three steps to the next hurdle then planted its left front hoof, "which caused the horse to lean down significantly towards its left front hoof."
A Sumter County School District official confirmed her identity Monday but clarified that she was actually home-schooled and participated in extracurricular activities with the school.
"The track team was very involved with her, connected with her," said Jessica Christian, the curriculum supervisor for the Sumter County School District.
Team members were informed of her death Monday morning.
Fact Check
We strive for accuracy and fairness.
If you see something that doesn't look right, email us at  [email protected]