Eliud Kipchoge is a 38 year old Kenyan long-distance runner who is regarded as the greatest marathon runner of all time
Going on to claim multiple titles throughout his career, he has had his wife, Grace Sugutt, by his side throughout.
In this piece, find out a little bit more about her.
Who is Grace Sugutt?
Grace Sugutt is the wife of Eliud Kipchoge who has made a name for herself as a successful corn farmer.
In addition to farming, Grace has diversified her investment portfolio by venturing into real estate.
She has also expanded her farming activities to include raising dairy and poultry animals.
Grace is also committed to delivering sanitary pads to rural girls in need.
She supplies cutting-edge, at least five-year reusable sanitary pads with the support of a donor.
As the wife of Eliud Kipchoge, a world-renowned marathon runner, Grace is a supportive partner who stands by her husband's side through thick and thin.
The couple has been blessed with three beautiful children: Lynn, Griffin, and Gordon.
Relationship Between Grace Sugutt and Eliud Kipchoge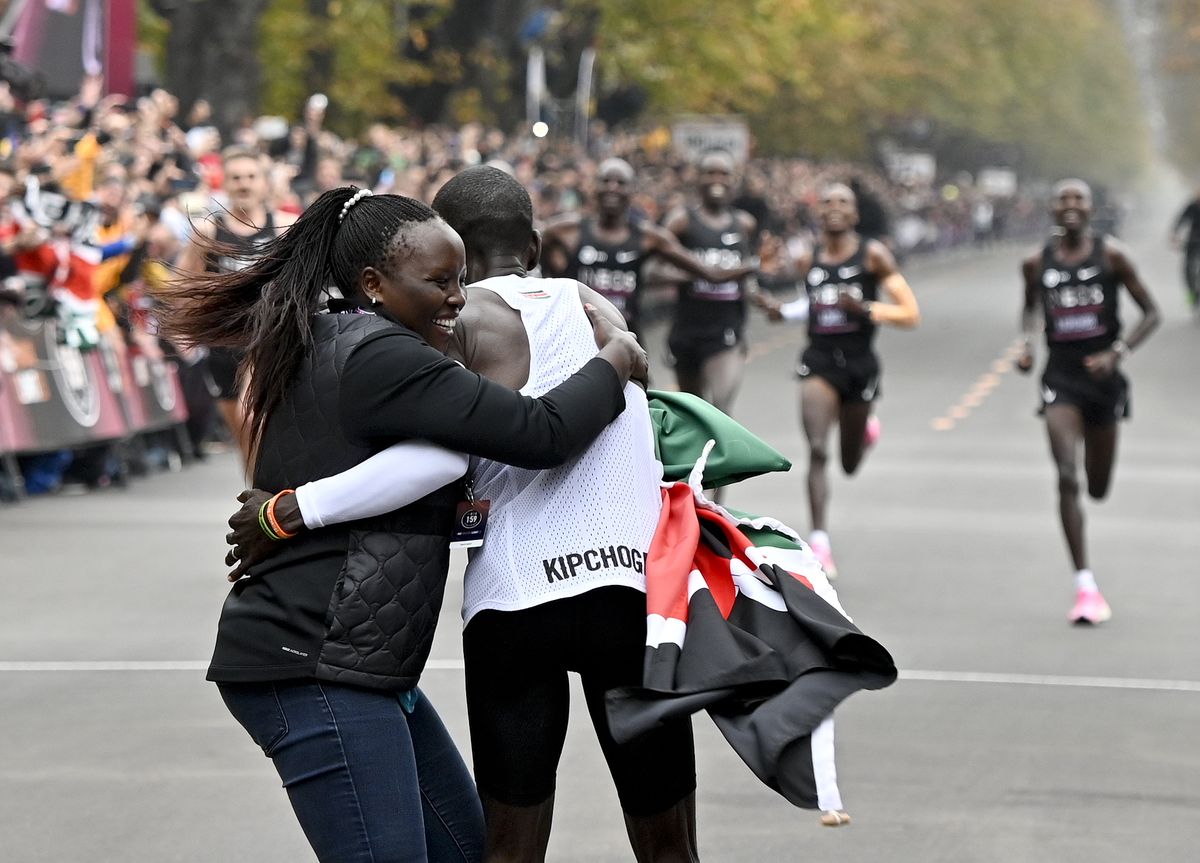 Their relationship began way back way before Kipchoge became a renowned athlete both locally and internationally.
"I studied with Eliud all his life, from primary to high school. I am the wife and have been his supporter throughout his career. When he is away running I take care of the children and the farm," she said in an earlier interview.
Interestingly, Sugut's brother Amos had been close friends with Kipchoge way before the two ever started dating, but he did not play a role in matchmaking them.
Fact Check
We strive for accuracy and fairness.
If you see something that doesn't look right, email us at  [email protected]