Award winning artist GoldKay has been making waves both here in the UK and in his native Ghana, gaining fans across the globe along the way with his unique spin on Afropop – coining his own style AfroVibe. This fresh sound is evident on his new single 'Like That' which mixes elements of Afroswing, RnB and Dancehall. The track also serves to announce the release of his up-coming debut EP entitled 'Questions' which this is the first single to be taken from.
To accompany the single, which has already garnered 25K streams on Spotify, GoldKay has now dropped this fun animation music video which mirrors the holiday feels that the track is based around. Watch it here and soak up the vibes! This month he went in to BBC London Radio to talk about his TV appearances, the transition to being a solo artist and the news track, which has also received support from Conversations About Her and plethora of Spotify playlists (including Daily Hits and AfroLAB).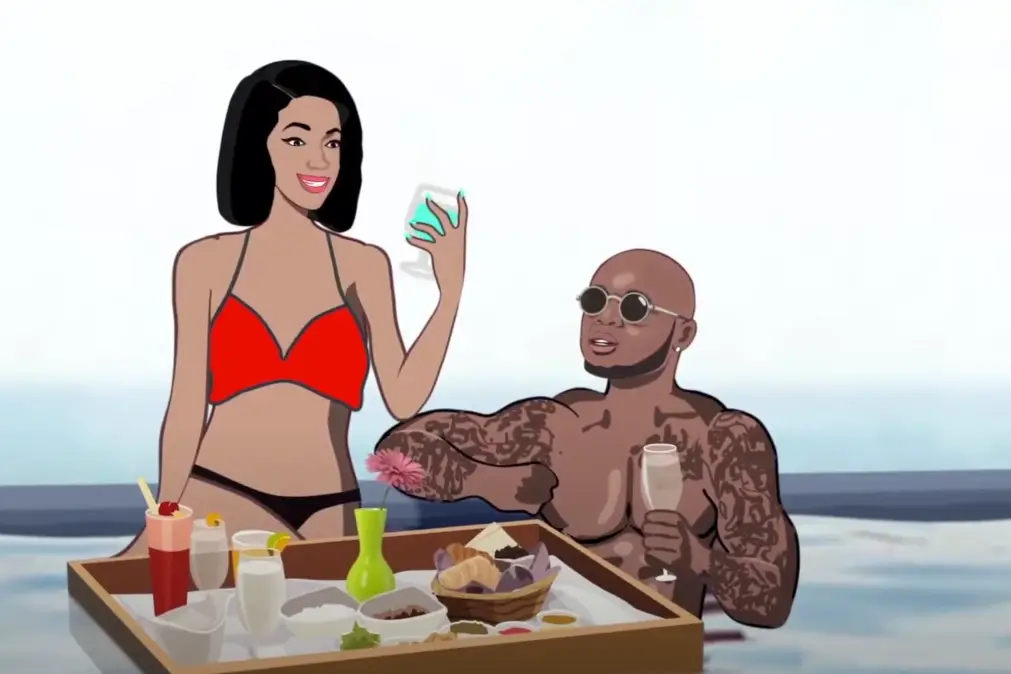 Musically 'Like That' is centred around a laid back Afrobeat rhythm, with GoldKay's melody-rich vocal delivery punctuated with chorus hooks from the aptly named Captain Hook – resulting in a smooth, radio friendly jam nicely timed for these sunnier times. The love song which was inspired by a memorable holiday GoldKay enjoyed before recent events took hold across the world. Harking back to those times he explains:
"As we are approaching summer, the Afroswing vibe gives it that holiday feel, lifting spirits during this difficult time. It gives the listener room to imagine or place themselves in this holiday story."
In January this year GoldKay took part in BBC 2's 'The Choir' show hosted by Gareth Malone – in it he helped coach inmates at Aylesbury Young Offenders Institute in forming the prison's first choir and the show's finale performance. In 2018 he was awarded a highly coveted Ghana Music Award for 'Best UK based Afrobeat Artist' that year, and prior to his solo career, GoldKay – as part of the acclaimed gospel choir Gospel Singers Incognito was featured on various TV shows such as BBC All Together Now, Channel 4 Celebrity Come Dine With Me, ITV Britain's Got Talent and Sky 1 A League Of Their Own. On stage he has performed to audiences across the UK, Europe, USA, Mexico and the Dominican Republic and has also provided backing vocals for various artists such as Dappy, Jaz Ellington (The Voice), Crazy Cousins and many more.
Stream 'Like That': https://open.spotify.com/track/6qI9bHGPKSDvixvyLbrSsO
'Like That' is out now on all digital platforms
Follow GoldKay: Instagram | Facebook | Twitter | Spotify | YouTube