Founder of Attram de Vissier and Ghana Football legend, Godwin Attram has called on the Ghana Football Association to restart the GHPL.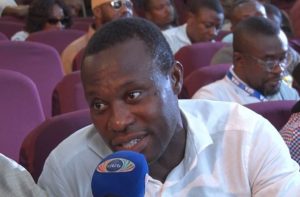 Speaking on Joy FM's Sports link show with Nathaniel Attoh, Godwin Attram was very eager to see football return and called on Ghana to follow the lead of the Germans in bringing football back.
''I will like to thank Kurt Okraku for all that he really brought on for the league," Attram told Joy FM. "The league was really going on very well; people were going to stadium like it used to be before.
"The league was good, it was really back, two years we did not play, we started and got to almost half of the season, then COVID came in,"he added.
"If Germany is playing football today, then I believe that football must come back.
"No matter what it is, I think the FA must put some measures to the ground for government because the government will decide what we have to do. If the FA put up good measures that people will be safe, then why not.
"We can play without fans; if we really want football to come back, then maybe the FA will decide to support the club so we play behind closed doors," he concluded.
Attram is the former captain of the Ghana U17 National team that got to the final of the U17 World Cup in 1997.