Who Is Gloria Assan Arhin
Gloria Assan Arhin is the wife of Eugene Arhin, the Communications Director at the Presidency.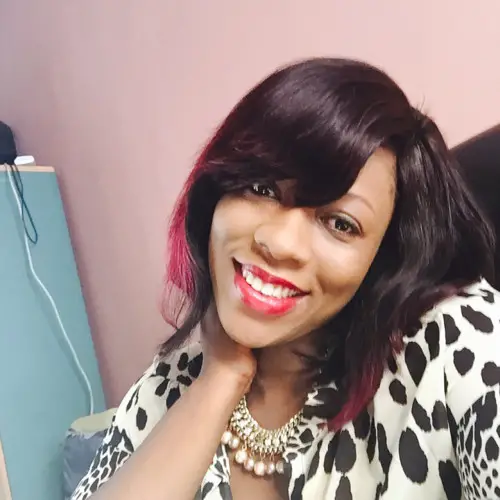 She is a banker by profession.
Private Life
Gloria Assan Arhin is married to Eugene Arhin and has three Children; Kelsie , Kayla, and Keeon.
According to a Facebook post by President Akufo Addo, Eugene married Gloria on February 3rd, 2013.
Read the post below and check the date of his post.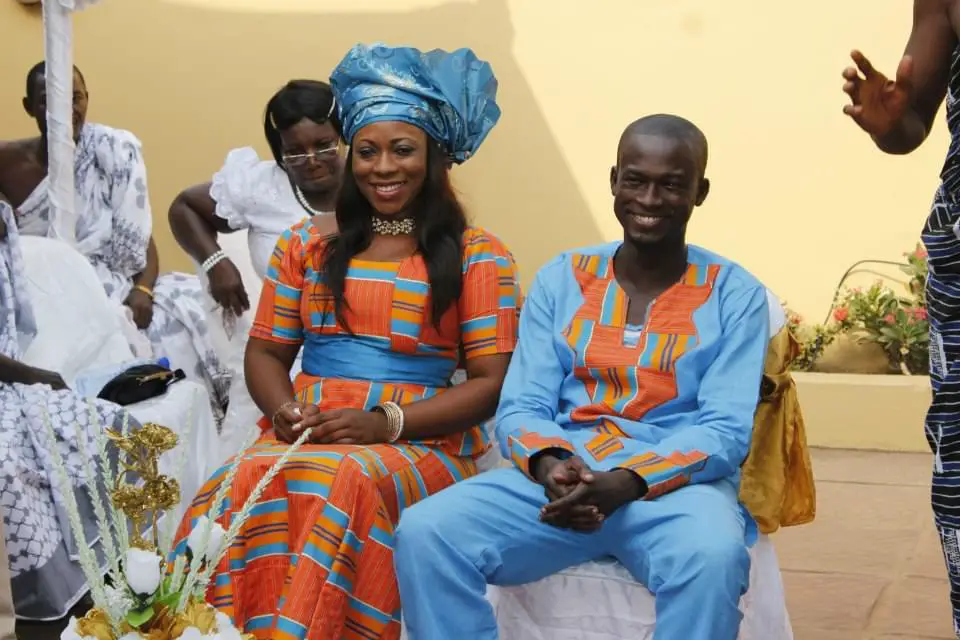 Mrs Arhin has however revealed that prior to acquiring properties, she and her husband cohabited with her sister before they saved and managed to rent their own place to move, somewhere in 2012.
At the time, she was the highest earner in the family as she worked with Charter House, sold kids diapers among other things to support her husband who was then a mere Research Assistant at Danquah Institute seconded to support the candidate Akufo-Addo.
Age
Gloria's age is not immediately known but from her husband's age of 37 years and the ages of her children, she is likely in her early 30s.
Career
According to the suit, Arhin's wife had a banking job at SG-SSB where she worked as a credit officer. She claims to have left the bank job upon the insistence of her husband.
She later joined Charterhouse, organizers of Vodafone Ghana's music awards.
Divorce
On 10th February 2021, Gloria Assan Arhin filed for divorce from her husband on grounds of adultery and abuse and demanding numerous properties acquired by Eugene in the last 4 years under President Akufo-Addo's first term.
Also Read Biography of Eugene Arhin
Also Read: List of Properties, Reliefs, Eugene Arhin's wife, Gloria Arhin, is asking the Matrimonial Court to grant her
Reason For Divorce
Mrs. Gloria Assan Arhin has alleged that her husband has been engaging in extramarital affairs with side chicks.
She cited one Chantel Kudjawu as one of the women Eugen Arhin is allegedly having an affair with.
Gloria Arhin further stated that Eugene Arhin has on several occasions unequivocally informed her that he is no longer interested in the marriage.
She said that he showed his disinterest by moving out of their matrimonial residence to some unknown residence.
She indicated that after their third child, her husband deceived her to undergo Tubal Ligation/Female sterilization (a procedure which effectively makes it impossible for her to get pregnant again) based on the promise /assurances from the husband that he did not want any more kids and that the three children were enough only for him to in less than two (2) years go ahead and have a child with another woman.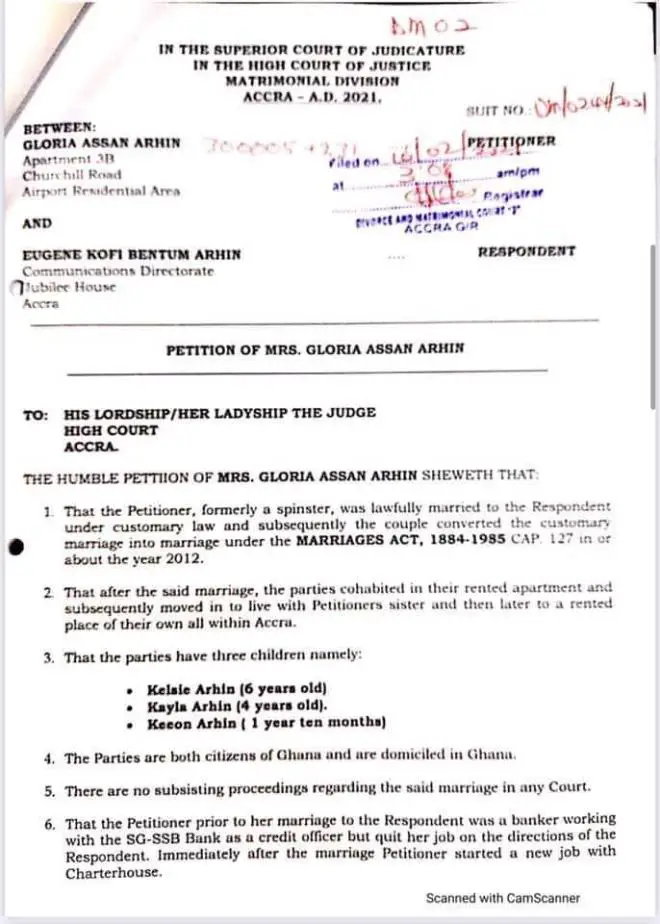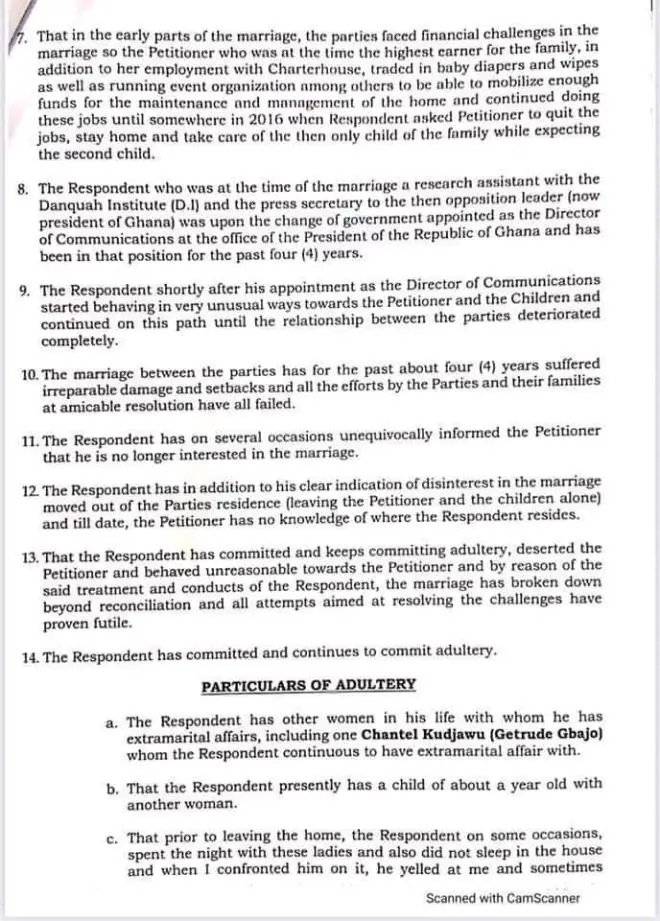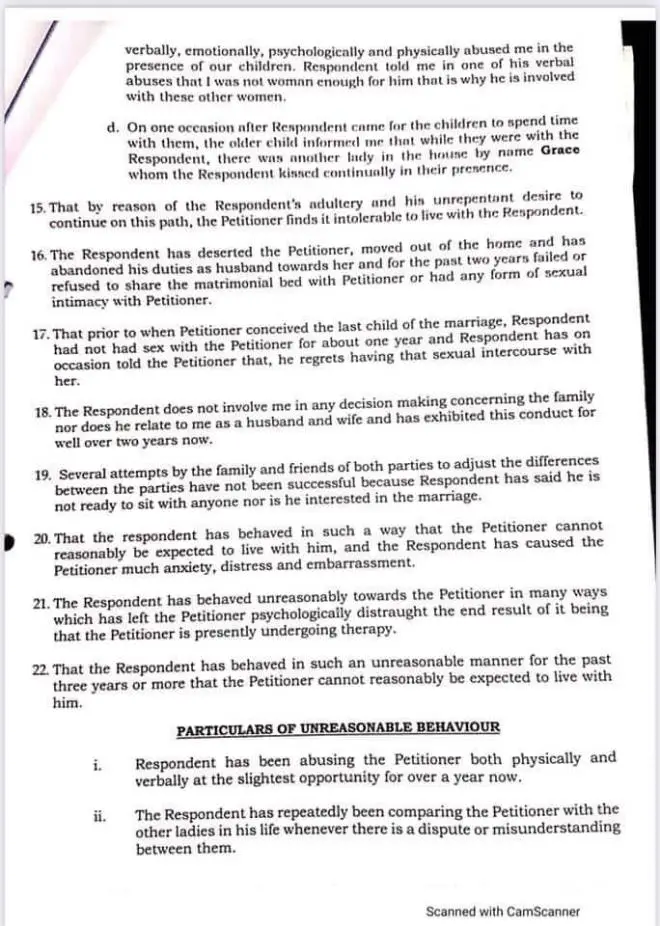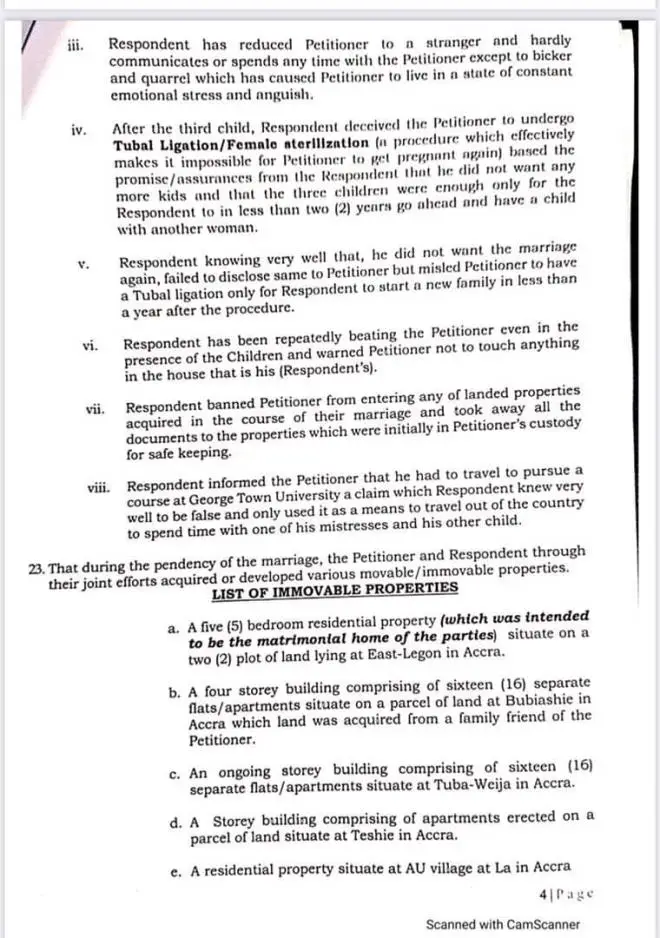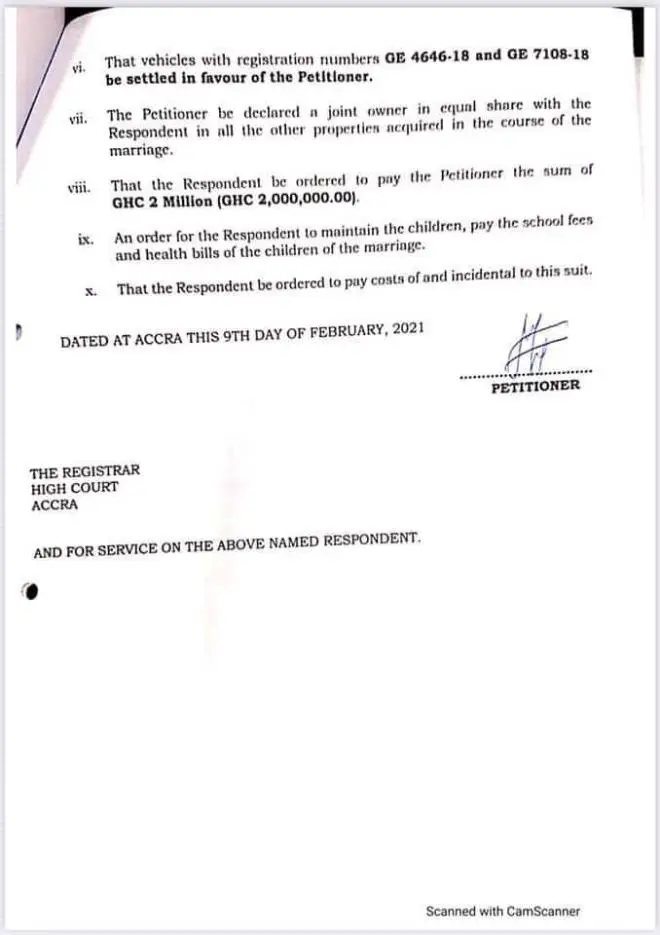 ---
We will be adding a more in-depth biography and lifestyle section for Gloria Assan soon.
This will include more information about their history, family, relations, and more.
Also Read Biography of Eugene Arhin
More update soon.
Fact Check
We strive for accuracy and fairness.
If you see something that doesn't look right, email us at  [email protected]