A Ghanaian soldier identified as Lieutenant Felix Tei Sormenah has died after being hit by a white salon car who did not even bother to check on his victim.
According to the reports, Felix Tei was set to wed his longtime fiancee, Maame Efua Addison in just a month time.
According to the renowned journalist, Mabel Aku Baneseh who is a close friend of the departed soldier and his fiancee, the incident happened on Tuesday 4th September in Aburi and Felix Tei Sormenah died on Friday, 7th September after fighting hard for his life to no avail.
The award-winning journalist, Mabel Aku Baneseh who shared the news on her Facebook timeline explained that Lieutenant Felix Tei Sormenah is an intelligent and fine soldier who was obviously going places with his career.
Lieutenant Felix Tei Sormenah and his fiancee, Maame Efua Addison was set to wed on 6th October 2018. And the fine soldier died just a month to his wedding.
Killed by a driver who did not even stop to check on him. It's heartbreaking
Read Mabel Aku Baneseh's full post on Facebook below
I'm just lying in bed, looking at the ceiling and asking myself what's the purpose of life? Is it not the peak of heartlessness to knock down a fellow being and speed off?
To you, the driver of the WHITE saloon car, who hit Lt. Felix Sormenah at Aburi on Tuesday, September 4, 2018, and bolted; may you never find peace.
One of your driver's mirrors, which got yanked off due to the impact of your recklessness is with the police.
Help
Please, don't be an accessory to murder if your friend, husband, brother or uncle came home that night without a driver's mirror or confessed his deed to you. He hit a military officer, who was training officer cadets and never stopped to help.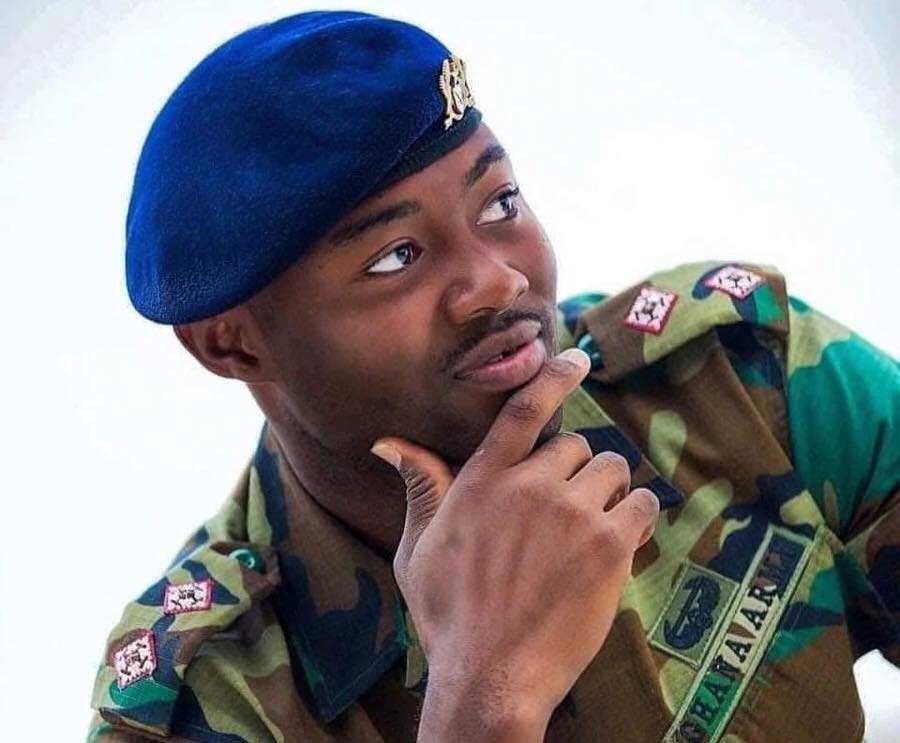 His action took the life out of a fine officer, who was to marry on October 6, 2018 (attached to the picture is the wedding invitation).
Dear friends and followers, let's share this narrative until the driver reports himself to the police.
Rest In Peace, Felix. My children are equally heartbroken. They recall how you danced with them and their friends on April 28, 2018.
May God give your beautiful soul eternal peace.
Fact Check
We strive for accuracy and fairness.
If you see something that doesn't look right, email us at  [email protected]