The dates, processes, and centers for this year's Ghana Prisons Service screening have been released.
Ghana Prisons Service Screening Process
As a reminder to qualified applicants, the regional screening of shortlisted applicants will be carried out at each of the ten (10) regional centres between 12 October and 20 November.
In order to continue with the Recruitment Exercise, all qualified applicants should report to their respective screening centers with their Application Summary Report, Original Birth Certificates, and Educational Certificates. 
This period runs from 12th October to 20th November 2013.
 Further details will be sent out via text as the time draws near.
Ghana Prisons Service Screening Centers
Applications that have been shortlisted are sent SMS messages indicating the screening centers for all applicants. 
If you have not received an SMS inviting you for the screening, you are urged to take note of the date and report to your selected screening centre as soon as possible.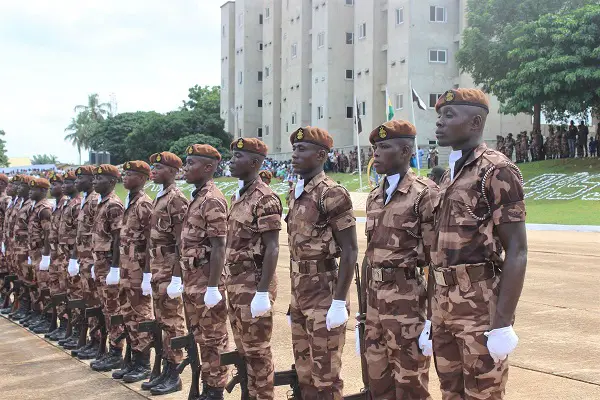 Ghana Prisons Service Recruitment Screening Process
Below is the recruitment screening process for the Ghana Prison Service
Following the online application, the shortlisted candidates receive a message informing them of the next steps to take. 
The following stages follow:
Ghana Prisons Service Screening & Documentation
Successful applicants must appear at the recruitment centers to submit their personal and academic credentials as indicated by the text message.
Following the presentation of documents, a review will be conducted to verify authenticity and corroboration with initial data input during application.
Ghana Prisons Service Recruitment Screening Body Selection
A full body inspection is conducted after the documentation is approved to ensure your physique meets the standards of the Ghana Prisons Service. 
A communication will be sent by SMS to arrange the date.
It ensures the absence of tattoos and flat feet, excessive body building, double ear piercings, and exposed varicose veins.
Ghana Prisons Service Recruitment Screening Aptitude Test
An exam environment is used for testing at this level. 
The purpose of the test is to assess your learning abilities and logical reasoning skills as well as how you solve basic everyday problems within a given time frame.
Ghana Prisons Service Recruitment Screening Outdoor Leaderless Test (OLT)
In this Outdoor Leaderless Test (OLT), you will be grouped into 10 for a team challenge that will test your ability to convince others to support you to solve a problem in a team-focused manner.
Ghana Prisons Service Recruitment Screening Medical Examination
The 37 Military Hospital will conduct a medical assessment for a fee to check your health from head to toe, as per Ghana Prisons Service guidelines. 
Your chances of making it to the final stage are determined by your medical examination results.
Ghana Prisons Service Recruitment Screening Interview
An interview panel of Senior Ghana Prisons Service Officers will probe you with several questions to determine whether you are a good candidate for the Academy.
Ghana Prison Service interviews cover economic, social, political, and ethical aspects of the selected branch of service. 
At this point, you should show maximum confidence and be extremely diligent in his/her performance in front of the panel.
Upon passing these stages successfully, you will be notified of the final selection and received joining instructions and a date for reporting to the Prison Service Academy.
Fact Check
We strive for accuracy and fairness.
If you see something that doesn't look right, email us at  [email protected]