Residents Beg For Help As Ghana Police Refuse To Arrest Mentally Ill Man
A Facebook user, named Nana Ama, has taken to the platform to beg for help as her family is in danger.
According to Nana Ama, a mentally challenged man lives in their neighborhood and he has been violently assaulting them yet Ghana Police claims he can't be arrested because he is not sound.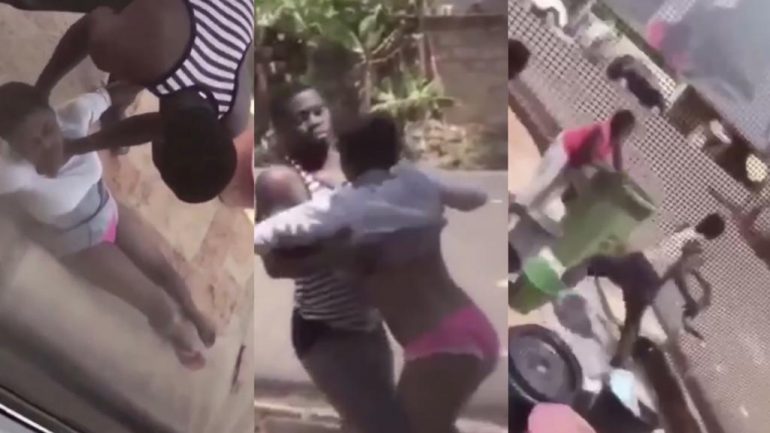 "This happened just this afternoon in my house. This boy has been attacking my mum and l at home and this has been happening about 3 months now." Nana Ama wrote to videos that show the young man attacking his victim in the video.

Talking about reporting the incident to the police, she said "We have been to the Legon police station about 5 to 6 times to report the issue to them and till now

they haven't done anything about it. He was arrested once and all what the inspector could say is the boy is mentally ill, so he should be bailed out".

Begging for help to sustain their livelihood, she asked "So my question is if he is ill should he be kept in the area to torment us.

"Or is the police waiting for this boy to kill someone before they know how serious it is. I just went to the Police Station to report what just happened in my house now and all they told me to do is to make a statement and come back on Monday when the boy is still behaving the same way even now. Are we suppose to watch him attack us like this until Monday?" she concluded.