Ghana Movies Netflix
It's already midway into the year and the right time to review what you are watching.
There is a growing list of African content on Netflix and that is quite commendable.
African movies on Netflix are drawing enormous attention. However, this is probably because of the depth of culture and uniqueness of African diversity they portray.
Surely, most of them give a fresh perspective and objectivity to African stories.
We at ghlinks.com.gh have compiled a list of Ghana Movies Netflix
Whether it is a "Netflix and Chill" night or you are looking to catch up on that movie everybody always talks about that you never got a chance to see, this is a great list for you.
1.AZALI tells the story of Amina, a 14-year-old girl living in Northern Ghana.
Her mother choses to send her to work in Burkina Faso to prevent her from getting married off to a much older man.
Her choice leaves Amina in the hands of child smuggling syndicate. She together with the other victims are rescued and sent to an orphanage for resettlement to their various homes, but by some cruel twist of fate, they decide to escape and journey their way to Accra in search of a better life.
She ends up in the slums of Accra and must find ways to endure life as she struggles to find her way back home.
2.Keteke is a period drama set in the 80s that tells the story of Boi (Adjetey Anang) and Atwei (Lydia Forson) travelling to birth their unborn child. After missing their train they are stranded in the middle of nowhere as they journey to the next station to try to catch the next train. With Atwei almost due for labor they must find a way to both be each other's source of strength and wise counsel, or risk losing their unborn child.
3.SideChic Gang is about three ladies who found out they can make fortunes from exposing cheating husbands and boyfriends after making tons of cash unexpectedly from reporting a cheating husband to the wife. They quit their ushering job to set up "Sidechic Gang" – an agency solely dedicated to clamping down the side chick menace. Their very fruitful run at this begins to face opposition from the many aggrieved men who they had exposed after they are hired by a very rich man who suspects his fiancée to be cheating on him.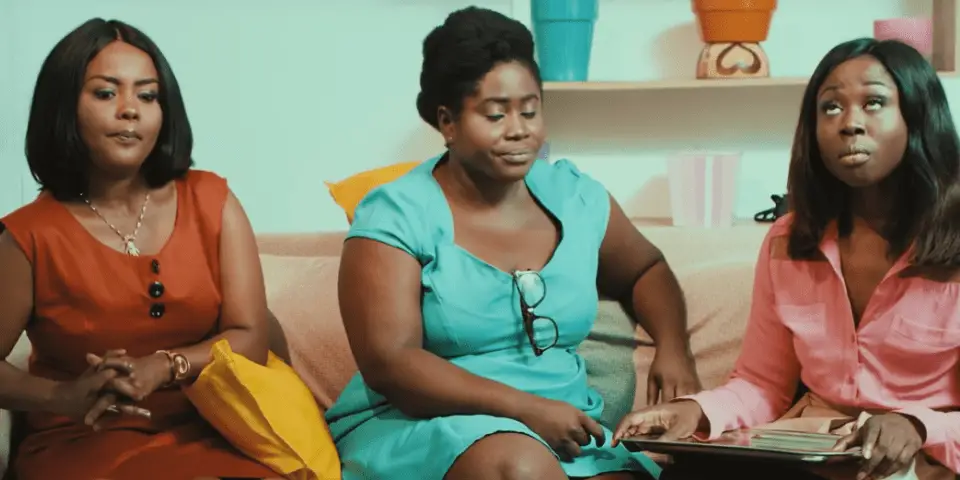 4.The Burial Of Kojo : Esi recounts her tumultuous relationship with her father, Kojo, as she goes down her childhood memory lane. However, when Kojo goes missing while on an illegal mining expedition with his brother Kwabena, Esi embarks on a magical journey to find her father. It turns out Kojo's disappearance is the mastermind of his vengeful brother. The Burial of Kojo explores different dimensions of family conflicts.
5. Beasts of No Nation :A drama based on the experiences of Agu, a child soldier fighting in the civil war of an unnamed African country. Follows the journey of a young boy, Agu, who is forced to join a group of soldiers in a fictional West African country. While Agu fears his commander and many of the men around him, his fledgling childhood has been brutally shattered by the war raging through his country, and he is at first torn between conflicting revulsion and fascination Depicts the mechanics of war and does not shy away from explicit, visceral detail, and paints a complex, difficult picture of Agu as a child soldier.
6. Potato Potahto :A divorced couple who decide to share equal space in their ex-matrimonial home soon realize that the ingenious idea is easier said than done.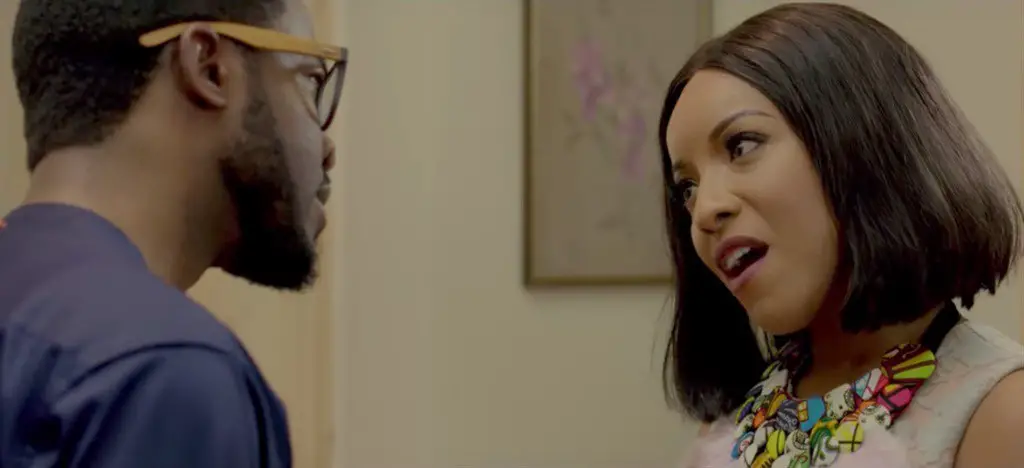 Bent on flexing their egos and scoring points, the two implore various hilarious tactics that soon inflames emotions and turns an already complicated situation into a roller coaster ride.
Here Is The Ghana Movies Netflix.