Coca has been a significant source of revenue for Ghana since the 1870s. 
In the agricultural sector, it has dominated for decades and provided livelihoods directly or indirectly for millions of Ghanaians. 
Considering its economic importance and export potential, the Ghanaian government has regulated the industry, notably through the Ghana Cocoa Board (COCOBOD).
Ghana's cocoa industry is run by the COCOBOD, a government-owned company. 
Among its functions is to regulate the purchase, marketing, and export of cocoa beans in Ghana produced by small and large farmers. 
As part of its responsibilities, the board also assists farmers with improving cocoa production and at the same time putting in place measures that can increase the plant's fertility.
When was COCOBOD established?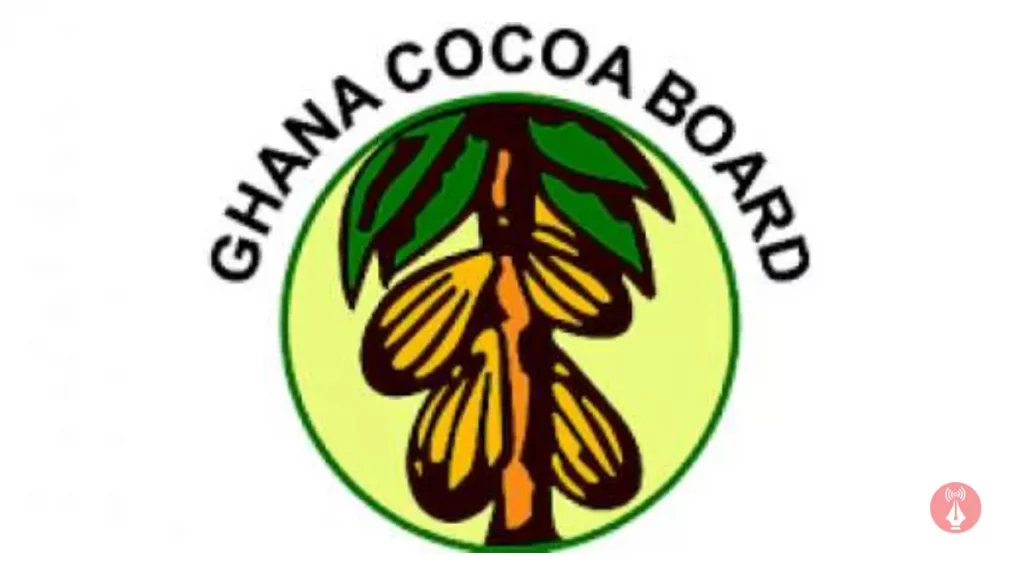 Ghana COCOBOD was founded in 1937. 
During the era before COCOBOD, farmers in the Gold Coast stopped selling their cocoa at the low prices European merchants demanded. 
In response to the concerns raised by smallholder farmers, the British Empire created an inquiry to investigate their concerns. 
An inquiry commission, known as the Nowell Commission of Enquiry, was given the assignment of completing the investigation and writing a report recommending the government assist cocoa farmers in establishing marketing boards. 
In 1940, the government formed the West African Produce Control Board. 
As part of its operation, the board purchased cocoa from West African farmers at guaranteed prices. 
The board was only in existence for six years and dissolved in 1946. 
To ensure a fair market price for cocoa, the government went one step further and regulated its production in 1947. 
It established the Ghana Marketing Board. 
The GMB lasted 32 years before it was dissolved in 1979. 
Because the Board was dissolved, the Government of Ghana had to establish a new board to regulate the cocoa market. 
The Ghana Marketing Board then became the Ghana Cocoa Board, now known as the COCOBOD. 
COCOBOD has undergone numerous reforms since it was founded in 1979. 
As of today, the organization's mission consists of encouraging and facilitating the production, processing, and marketing of cocoa, coffee, and shea nuts. 
Cocobod is the only state-owned institution authorised to sell cocoa to the world market because it is responsible for regulating cocoa prices and coordinating marketing activities in Ghana. 
70% of Ghana's cocoa is sold through the futures market by the board. 
What are the subsidiaries and divisions of the COCOBOD? 
The Ghanaian COCOBOD is part of the department of Agriculture and Rural Development. 
The purposes of Agriculture and Rural Development include promoting food production in rural areas, modernizing traditional farming practices, transferring resources, and technology. 
Among the departments of COCOBOD of Ghana are:
Cocoa Research Institute of Ghana
The Cocoa Research Institute of Ghana is part of COCOBOD and is responsible for assessing cocoa quality, flavor, and aroma. 
Also, it manages harvesting, pod breaking, fermentation, drying, and storage processes after harvest. 
CRIG also teaches and sensitizes farmers about how to ensure high-yield harvests. 
The following information can be used to contact the CRIG: 
Office address – P. O. Box 8 New Tafo-Akim. Eastern Region, Ghana. 
Email – [email protected]. 
To get regular updates and news alerts, visit its website at crig.org.gh.
The division's mission is to multiply and distribute high-quality cocoa and coffee planting materials to farmers. 
The division operates in 27 stations and four coffee stations within regions where farmers grow the cash crops. 
The organization's headquarters are located in Swanzy Shopping Arcade, Accra and can be contacted at [email protected]. 
Cocoa Health and Extension Division 
Viruses and diseases affecting cocoa plants and farms are controlled by the Cocoa Health and Extension Division. 
Also, it offers extension services and rehabilitates old, unproductive farms. 
The division can be reached at: 
Postal address: P.O. Box 3197 Accra 
Email address: [email protected] 
Official website: ched.com.gh.
Quality Control measures are implemented by COCOBOD's Quality Control Company. 
The organization develops policies that farmers must follow in order to produce high quality cocoa in Ghana. 
Their headquarters are located on Kwame Nkrumah Avenue in Accra, Ghana, and they can be contacted via the following email addresses: 
Email address: [email protected] 
Official address: qccgh.org. 
Ghana Cocoa Marketing Company ensures that Ghanaian cocoa is effectively marketed. 
The CMC is responsible for the external marketing of COCOBOD and controls the internal marketing system. 
Kwame Nkrumah Ave, Accra, is where its headquarters are located, and you can contact them via:
Email address: [email protected] 
Official website: cocobod.gh. 
Who is the CEO of Ghana COCOBOD?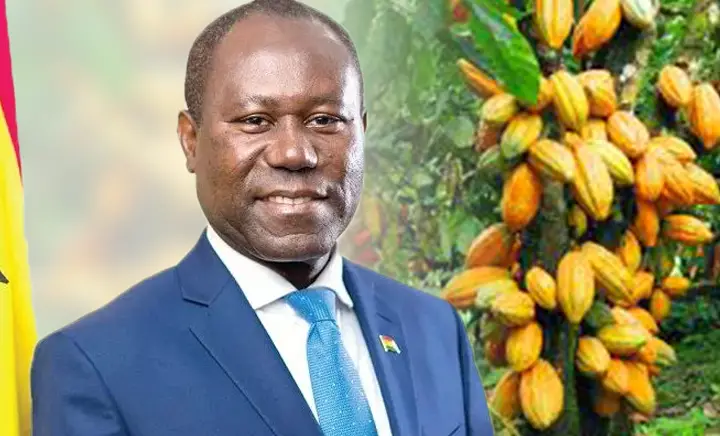 Honourable Joseph Boahen Aidoo is the current CEO of COCOBOD. 
He was a former Member of Parliament from Amenfi East in Ghana. 
Aidoo was appointed CEO of the organization in February 2017. 
In his capacity as CEO, he is responsible for the day-to-day operations of the board. 
The following members serve under him, and are also board directors:
Mr E. Ray Ankrah – Deputy Chief Executive (Finance & Administration). 

Dr Emmanuel Adem Opoku – Deputy Chief Executive (Operations). 

Dr Emmanuel Agyemang Dwomoh – Deputy Chief Executive (Agronomy & Quality Control). 

Mr Peter Osei-Amoako – Director, Finance. 

Dr Mrs Agnes Owusu-Ansah – Director, Scholarship. 

Mr Francis Akwasi Opoku – Director, Legal Services/ Solicitor Secretary. 

Mr Charles Asamoah-Frimpong – Director, Audit. 

Mr Ernest O. Duodu – Director, General Services. 

Mr Emmanuel Twumasi – Director, Research, Monitoring & Evaluation. 

Mr Randolph John Adei – Director, Human Resource. 

Mr Charles Amenyaglo – Director, Special Services. 

Mr Vincent Okyere Akomeah – Managing Director, Cocoa Marketing Company. 

Dr Gilbert Anim-Kwapong – Director, Monitoring & Evaluation Of Codapec/Hi-Tech.

 Dr Emmanuel Nii Tackie – Executive Director, Cocoa Health And Extension Division. 

Mr Julius M.K.O. Martinson- Ag. Managing Director, Quality Control Limited. 
Which industry is COCOBOD? 
COCOBOD is part of the cocoa industry and contributes $1.9 billion to Gross Domestic Product annually. 
It contributes about 30% to Ghana's export earnings, as it is the country's most important agricultural export and main cash crop. 
About 800,000 small scale farmers in Ghana are employed by Ghana's cocoa industry, which accounts for 60% of the country's agricultural output. 
It is therefore important to regulate it under COCOBOD as it is a major revenue generator for Ghana. 
Salary
The lower grades of workers at Cocobod make between GHC2,000 and GHC3,000 a month. 
Professors earn the most, and their salary is expected to be far above GHC96,000 per annum. 
Average Salary / Ghana. Average salary in Ghana is 119,463 GHS per year.
How to contact the Ghana Cocoa Board 
The Ghana Cocoa Board address is: 
Physical location: Office – Cocoa House, 41 Kwame Nkrumah Avenue. 
Postal address: P.O. Box 933, Accra. 
Telephone number: 0302661877 or 0302667416 
Email address: [email protected]
Fact Check
We strive for accuracy and fairness.
If you see something that doesn't look right, email us at  [email protected]