What Is Ghana Award House
According to President Akuffo Addo, Ghana Award House is a new administrative building for the Head of State Award Scheme with a two hundred (200) capacity conference room, and training facility.
---
Details
The Scheme is a non-competitive initiative to help unearth the potential of young people in diverse disciplines and allows their achievements to be recognized internationally.
It is open to young persons from age14 to 24 years, regardless of their background and circumstances.
Over 750,000 Ghanaian youth have participated and benefitted from the scheme since its inception in 1967.
The completion of the Ghana Award House project will put Ghana ahead of many of the countries running the Duke of Edinburgh's International Award.
This will mean that Ghana will be the second country in Africa, after the Presidents' Award of Kenya, and one of the few countries globally, to have its own administrative office.

---
Social Media Reactions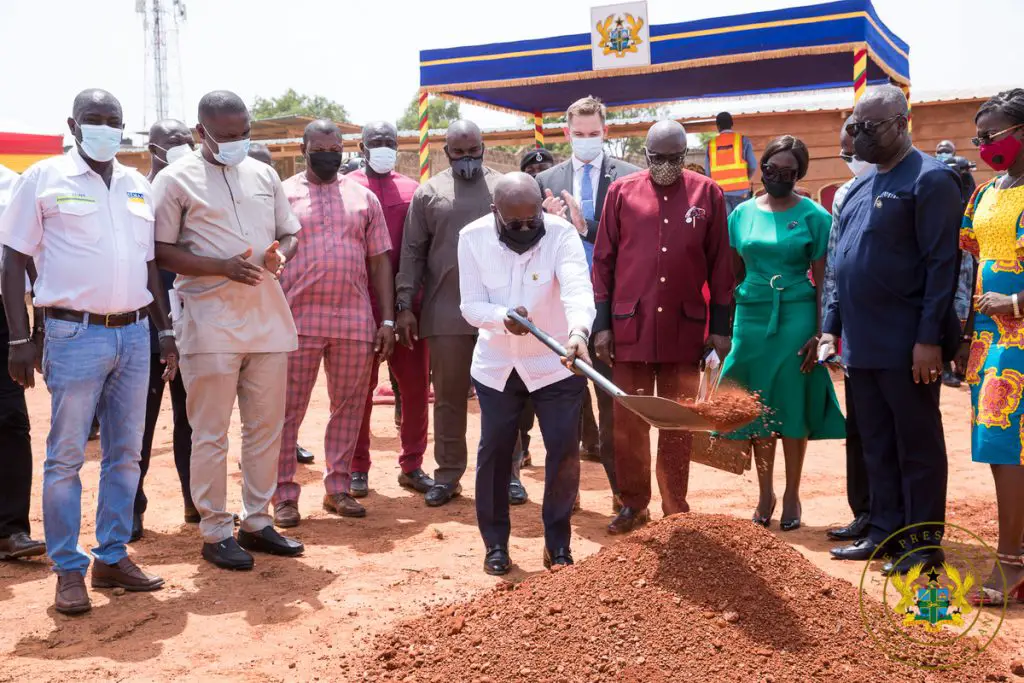 Many Ghanaians on Twitter seem not to be happy with the construction of an administrative office for the Head of State Awards Scheme.
They condemned the initiative, saying it cannot be priority in the face of poor standard of living in many areas of the country.
Others backed their resistance with images of how poor some Ghanaians are living.
Northerners no dey get potable water drink but your president say he dey go build Ghana Award House

If eno be wickedness arh then ebi what?? pic.twitter.com/do8jtDoas6

— Paa Kwesi Nduom (@papakwesi_jr) April 7, 2021
What's the essence of the Ghana Award House when our children are in this Condition.
Do you even think about your citizens Mr President
Or is it because none of your relatives are among?🤦🤔
May God have mercy on you🤧😥😣 pic.twitter.com/PkXudYvqYk

— Wo trumu korr🕊🇬🇭🤔 (@KofiPooley3) April 8, 2021
4years in govt and John Mahama can boast of Pokuase Interchange and other big projects

But Nana Addo in 5 years cant prove nothing not even quality FSHS yet he wants to build Ghana Award House pic.twitter.com/IPrUOch5zy

— Paa Kwesi Nduom (@papakwesi_jr) April 7, 2021