British newsreader, journalist and television news presenter, George Alagiah has died aged 67 after being diagnosed with bowel cancer in 2014.
The Sri Lanka-born journalist, the face of BBC One's News At Six since 2007, was diagnosed with stage four bowel cancer, which had spread to his liver and lymph nodes, in April 2014.
He is survived by his wife, Frances Robathan, and two children.
So who is George Alagiah wife, Frances Robathan?
Frances Robathan ( born in 1960 – age 63 years ) is the wife of the late BBC News at Six presenter George Alagiah.
George Alagiah wife was born and raised in London.
Frances Robathan served as the Senior Partnerships Adviser at the Fairtrade Foundation, dedicating 18 years of her career to the organization from 2002.
Additionally, she held significant roles as the Head of Programme Partnerships and Head of Institutional Fundraising at the Foundation.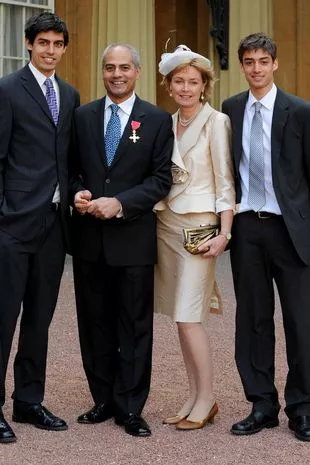 George and Frances married in 1984, after meeting in Durham University, where they both studied.
George Alagiah and Frances Robathan have two children – Adam, 35, and Matthew, 31.
Who was George Alagiah ?
Alagiah joined the BBC in 1989 and spent many years as one of the corporation's leading foreign correspondents before moving to presenting.
He first began hosting the 6pm news bulletin in early 2003, but stepped up to front it solo four years later following the departure of his co-host, Natasha Kaplinsky.
He was previously a prominent foreign correspondent, often as a specialist in Africa with coverage of civil wars in Somalia and Liberia as well as the genocide in Rwanda 20 years ago.
Throughout his career he interviewed central political figures, among them former South African president Nelson Mandela, Archbishop Desmond Tutu, and ex-Zimbabwean leader Robert Mugabe.
Before joining the BBC, Alagiah workied as a print journalist and went on to write a number of books including A Home From Home, which looked at what it means to be British.
Throughout his illustrious career, he also presented other shows such as Mixed Britannia, looking at the UK's mixed-race population.
He was made an OBE in the 2008 New Year Honours.