Funke Akindele and her producer husband JJC Skillz have come under heavy bashing from Nigerians on social media.
The backlash trailing the celebrity couple is due to the house party they recently held in celebration of JJC Skillz's 43rd birthday.
JJC turned 43 yesterday and the "Jenifa Diaries" star had taken to social media to celebrate her husband.
In an Instagram post, she wrote:
"Happy birthday my darling husband. The Lord will Grant you longer life and good health. Thank you for being a sweetheart! Our home will always be peaceful and the Lord will continue to bless us.

Enjoy your day my King @jjcskillz #babaibeji I can't forget this beautiful picture?? Thanks for all the joy and happiness you have brought into our lives. Love you Bolarinde?? #birthdayboyinabi.t @jjcskillz #myking #babaibeji."
However, the couple has now come under heavy fire after JJC posted videos from a house party celebration in honour of his 43rd birthday.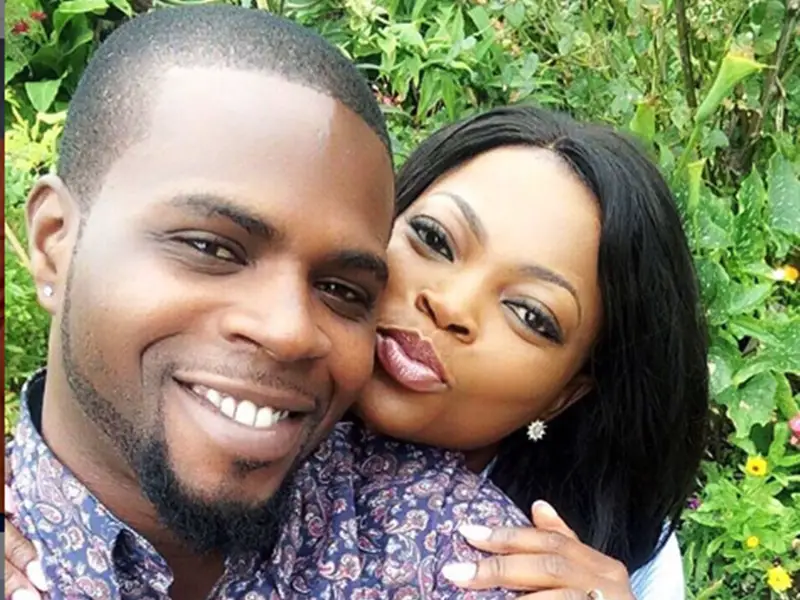 In a video clip that has since gone viral on social media, the couple can be seen dancing to singer Naira Marley's "Tesu Mole" song.
Naira Marley himself was in attendance and can be seen smiling as other party guests vibed to his music.
The house party held at their home in Amen Estate, located in Ibeju-Lekki axis of The Lekki Peninsula, Lagos.
Following the video's release, angry Nigerians are calling for the arrest of the actress and her husband for their "thoughtlessness."
Watch a clip from the house party below:
Check out reactions from Nigerian Twitter below:
Sidney pranked us, he got away with it. If the government doesn't arrest everyone that attended that Funke Akindele's house party, Maybe everyone should just go back to their normal lives and let the virus kill all of us 🤷🏾‍♂️🤷🏾‍♂️🤷🏾‍♂️

— Salman👑 (@NotJustSalmanPR) April 5, 2020
What Funke Akindele and the husband did was highly irresponsible, I expected both of them to know better. How can you organize a house party with so many people in attendance at this time when social distancing is very important. It's disappointing really

— Mazi Olisaemeka C. ™ (@OlisaOsega) April 5, 2020
NCDC needs to go and carry funke Akindele and her husband because wtf is their problem man

— Adura✨ (@thehighmother) April 5, 2020
Some of us said it was wrong to use Funke Akindele in that NCDC video, una say no, people look up to her, I hope you know the party she organized yesterday sent a message to those people who "look up to her" that Coronavirus is not that serious?

— Jack Robinson (@FeralJack_) April 5, 2020
Even if Funke Akindele and her husband doesn't care about themselves, they should do it for their Twins. Their Survival depends on their parents using their heads.

I don't even touch people in my house anymore, talk more of Strangers. Highly disappointing

— DANNY WALTER 👑 (@Danny_Walterr) April 5, 2020