Fraser Michael Bohm, the 22-year-old man who crashed and killed four Pepperdine University students in Malibu, California, on Monday night was driving a BMW that was awarded to him in his parents' divorce settlement.
His parents are Brooke and Christopher Bohm.
According to dailymail.com, the BMW was purchased by Bohm's mother, Brooke, using a down payment of $25,000 in 2017, with the remaining installments paid by his father, Chris.
Fraser Bohm was arrested at the scene of the horror crash that killed sorority sisters Niamh Rolston, Peyton Stewart, Asha Weir and Deslyn Williams.
Fraser Michael Bohm mother and father's profession
Brooke Bohm, 57, is a professional photographer and Vice President of Sales & Marketing at Cain Developments.
She is a skilled photographer with experience in advertising, weddings, editing, and art.
She holds a Bachelor of Arts degree in Communications from the University of Arizona.
Fraser Michael Bohm father, Chris is 59 years old.
Chris is the Vice President of Sales West at Palo Alto based medical equipment manufacturer ReCor Medical.
Wealth and properties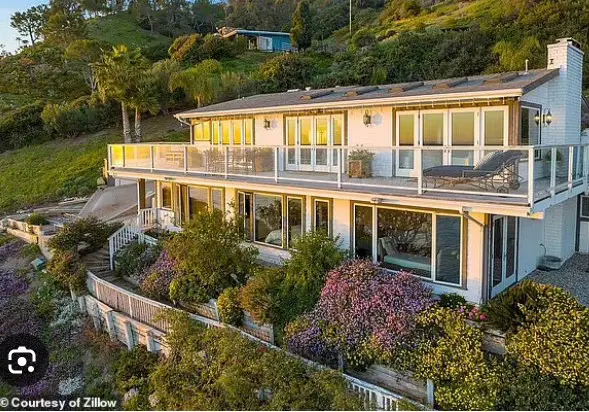 The Bohm family owns a secluded Malibu gated 'estate' that was put up for sale in late September for $9,750,000 but within a week the price had been reduced to $8,795,000.
They also own a second home in celebrity favorite Palm Desert where former President Barack Obama has enjoyed golf vacations.
The family was in debt with more than $80,000 owed on credit cards.
Divorce
Records from the Los Angeles County Superior Court shows that Brooke Bohm, his mother, filed a divorce lawsuit against his father Christopher in 2017.
The reasons for the divorce are not publicly known.
The settlement shows that his mother's main income comes from social security disability checks and a spousal support award of more than $6,000 a month.
Fraser Michael Bohm sisters
Fraser has two sisters, Hunter Bohm, 25, and Haiden Bohm, 24.
Hunter is currently studying for a degree in fashion design at the Fashion Institute of Design and Marketing in Los Angeles.
Haiden studied at Berkeley before going on to take a course in sociology at the University of Southern California and is now a freelance digital marketing manager.