Joe Biden's younger brother, Frank Biden is 11 years the president's junior and the youngest of his three siblings.
He was a high school basketball star, playing guard for Wilmington Friends School in the Bidens' Delaware hometown, as well as second choice for quarterback.
He currently lives with Ward in a home in Lake Worth, Florida, owned by her parents.
Let's see what we can dig out about Frank Biden's married life, children and more, shall we?
Frank Biden's marriage with Janine Jaquet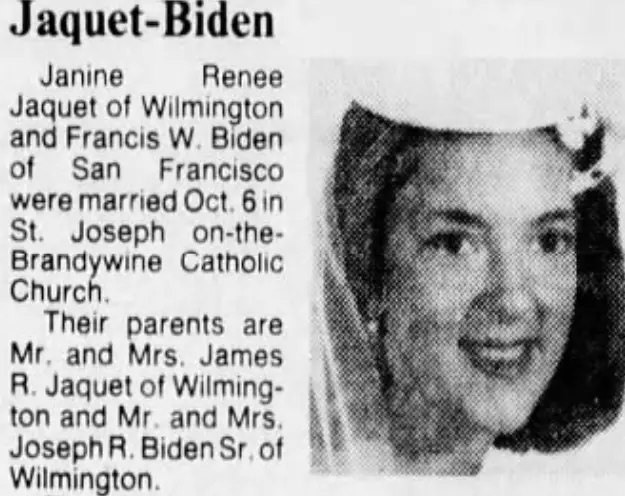 He first married Janine Jaquet, a Delaware journalist, in 1985, and divorced her in the 1990s.
Jaquet was working for the Newark bureau of the Morning News of Wilmington, Delaware in June, 1981 before moving to Delaware News 12 as a political reporter in 1984.
It is unclear how long they lived in San Francisco; by the end of the decade Jaquet had was credited in a TV documentary in Delaware.
She is now an associate dean at Columbia Journalism School in New York.
Frank Biden's children
Frank and Janine Jaquet had a daughter Alana Jaquet Biden in 1989, who was an NBC Productions executive in Los Angeles.
Frank also has a daughter Megan, a nurse practitioner in Virginia, according to an online profile he appeared to have contributed to for a substance abuse charity, although obituaries of his mother name only Alana as one of her grandchildren.
He had another daughter with Judy Rodgers, who died last year age 76.
His partner Mindy has two children with her ex-husband Jonathan, whom she divorced in 2013.
Frank Biden relationships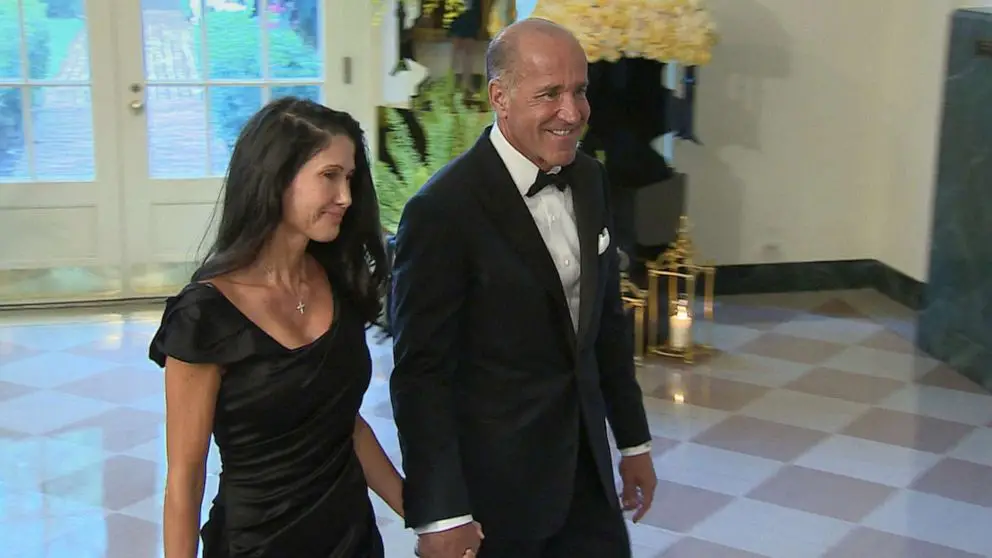 The President's brother has been in a long-term relationship with 50-year-old Mindy Ward, a former Hooters waitress-turned-American Airlines flight attendant, since 2010.
Frank has treated her to official events courtesy of Joe, including a dinner held for the state visit of the prime minister of Singapore in August 2016, where the couple were pictured.