The first Ghanaian woman to be enlisted into the Ghana Police Service, then the Gold Coast Police Force, has died aged 91.
Rosemond Asiama died at the Police Hospital in Accra on Saturday evening, February 20, 2021.
She became known for fighting for the rights of her fellow policewomen whilst in service.
She celebrated her 90th birthday in January 2020.
Police Woman One (PW/1) Rosemond Asiama Nkansah, together with 11 other women, were enlisted into the Gold Coast Police Force on September 1, 1952 at the age of 22.
Before then, the police force had been male-dominated since its establishment in1894.
On her 90th birthday, members of the Police Ladies Association (POLAS) and retired female police officers joined family members of PW/1 Asiama to celebrate her 90th birthday at a ceremony in Accra.
Two out of the five surviving colleagues graced the occasion while another who lives in the UK sent well wishes.
PW/1 Asiama and her colleagues worked very hard to pave the way for women to excel, with some attaining higher heights in the service.
Biography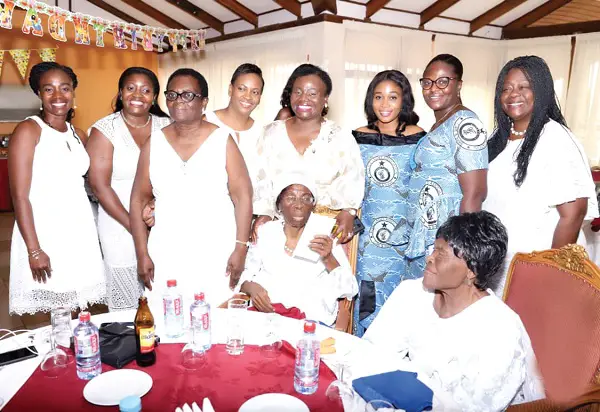 Before her enlistment, PW/1 Asiama was a holder of Senior Cambridge and Teacher's Certificate 'A' and taught briefly before joining the police force; so after resignation, as a professional teacher she went back to the teaching profession and taught at St John's Grammar School from 1961 to 1964.
Thereafter, Ms Asiama joined the Ghana Broadcasting Corporation (GBC) in 1965 and was in charge of school broadcasting programmes for a year.
She retired and became a full-time housewife trading in building materials until she retired from active service in 1999 and devoted her time to writing books, translating words in her book Octagon into both foreign and local languages.