FIFA wants fewer images of attractive women in World Cup stadiums shown on future broadcasts, with sexism being a bigger problem than racism in Russia, according to anti-discrimination experts advising FIFA.
FIFA diversity chief Federico Addiechi says football's world body will talk with national broadcasters and its own TV production team.
The subject arose Wednesday in a review of FIFA's anti-discrimination program in Russia. Monitors identified sexist incidents including fans harassing female broadcasters as having been a bigger problem so far than acts of racism.
Addiechi says FIFA's stance is "a normal evolution," and broadcasts in Russia have already improved from the 2014 World Cup in Brazil.
He says FIFA has already intervened with broadcasters "on a case-by-case basis when some cases arose and they were pretty evident."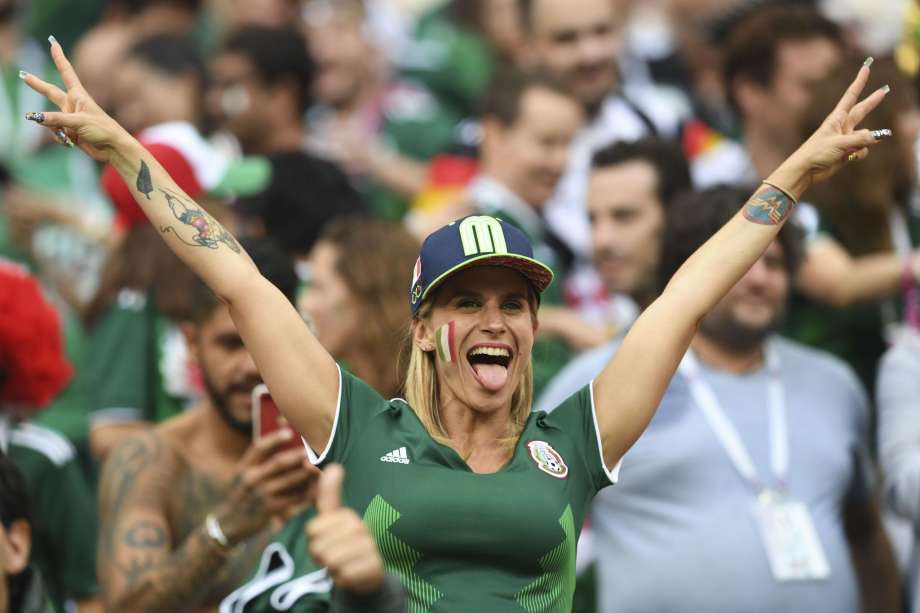 At future tournaments, FIFA hopes hundreds of millions of television viewers worldwide will get a more respectful view of women at games.
Fans harassing female broadcasters while they worked accounted for about 30 cases out of an approximate 300 incidents of "sexism on the streets" reported to FIFA by the Fare network.
Racism was predicted to be the main World Cup problem because of longstanding issues in Russian football and other European fan bases.
"There haven't been a great deal of incidents of the type we expected," Fare director Piara Powar said, praising Russian people who "played a magnificent role making people feel welcome."
Instead, treatment of female media workers and fans provoked debate.
The large, and noisy, presence of Swedish fans was fitting: This city – then a small town – was wrested from the Swedes in the early 18th century by Tsar Peter the Great. Fu Tian/China News Service/VCG
Powar said about half of those reported incidents involved female broadcasters being "accosted while on air." He estimated up to 10 times more unreported cases where Russian women were targeted.
With World Cup costs for travel and tickets — $105 for the cheapest seats at group games for visitors — always rising, the different audience for games helps explain changing patterns of behaviour.
Powar said with Russian authorities also keeping home-grown hooligans away from games, the World Cup had an international crowd "very different to the fans that come to domestic football."
"If you come to this tournament with prejudices, and don't like people from a different nationality, then generally you're in the wrong place," he said.
Still, FIFA did impose fines during the tournament on football federations including Serbia, Russia and Poland for racist, nationalist and offensive banners displayed by fans at games. The fines started at 10,000 Swiss francs ($10,100) for a first incident.
FIFA and Russian organisers worked to identify fans linked to incidents of discrimination in Russia, and the most public violent incident was when Argentina fans attacked Croatia fans inside a stadium.
Addiechi said some of the 1.5 million people issued with fan identification laminates had them stripped, and were deported. About 700,000 of the Fan IDs went to international visitors, he said.
FIFA worked with Fare to ensure three expert monitors attend each of 64 World Cup games.
Taking lessons from the World Cup in Russia, Powar said he hoped for more coordination between FIFA and its six continental governing bodies to ensure a consistency of monitoring and punishing discrimination cases.
Russia has won praise for its hosting of the World Cup, including embracing some social programs FIFA requires of host nations.
Addiechi acknowledged FIFA could have "a limited impact" from next week, and looked to former Russia player Alexei Smertin to continue leading its anti-discrimination work.
"We definitely expect and count on the support of Alexei," Addiechi said, "and the Russian football union."
Source:kwese.espn.com