A 29-year-old Ghanaian lady, Ewurama Asare Takyi Danquah, is suffering from a disease called Multiple Sclerosis is appealing for financial help to undergo treatment.
Ewurama Asare Takyi Danquah was compelled to put her life on hold after she was diagnosed with the ailment in 2011 and her condition has since deteriorated.
The disease which continues to worsen has rendered her bedridden and impaired her speech.
To put Ewurama on a full course of treatment that has better chances of saving her life, she needs to raise $50,000 that's GHS 287,854 or roughly GHS 300k.
Obviously, raising such an amount has become a problem and now she has turned to Ghanaians to help save her life.
A Go Fund Me campaign created for Ewurama has raised a little over $23k of the $50k goal.
No amount is too small to help.
Alternatively, you can donate via Mobile Money to Stella Thompson on 0241331415.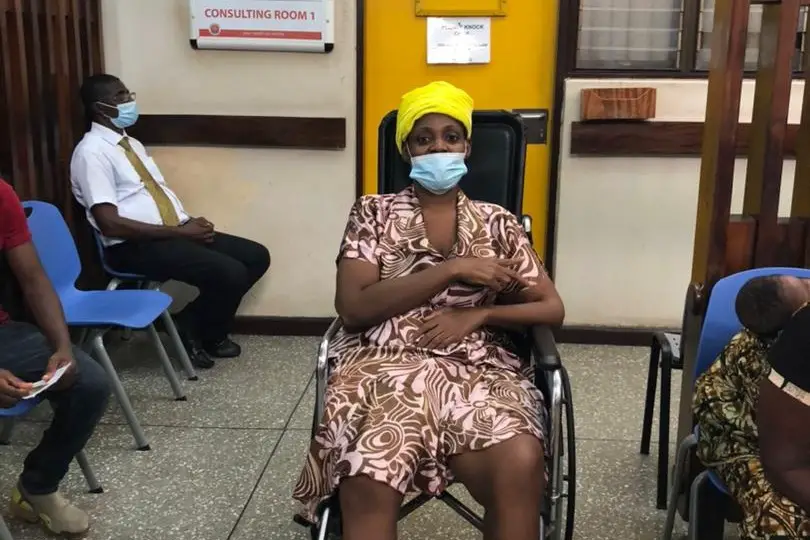 You can follow the link here to donate to Ewurama's treatment.
EWURAMA NEEDS OUR HELP 🙏🏽🙏🏽🙏🏽

Please let's help donate 🥺
Momo number : 0241331415 Stella Thompson.
Thank you I'm advance ❤️ https://t.co/mR8JJ5lYTG pic.twitter.com/LCK9lXDHGV

— Pocket-size 🙄 (@iamabrokwa) April 1, 2021