Erling Haaland is one of the richest Norwegian footballers. 
The 21-year-old  striker joined German Bundesliga club Borussia Dortmund  in 2019 and quickly became a key member of the team. 
Haaland began his career with Bryne in 2016, after which he moved to Molde where he spent two seasons before signing with Austrian side Red Bull Salzburg.
Haaland represented Norway at various youth levels. In the 2019 FIFA U-20 World Cup, Haaland won the tournament's Golden Boot, after scoring a record nine goals in a single match. 
He made his senior international debut in September 2019.
Find out his wealth here and other interesting details about him…
What is Erling Haaland's net worth? 
The rising footballer is estimated to be worth about $12 million, according to Goal.com. 
Majority of his fortune comes from his active career as a footballer and some from investments and endorsements.
How much does Erling Haaland earn?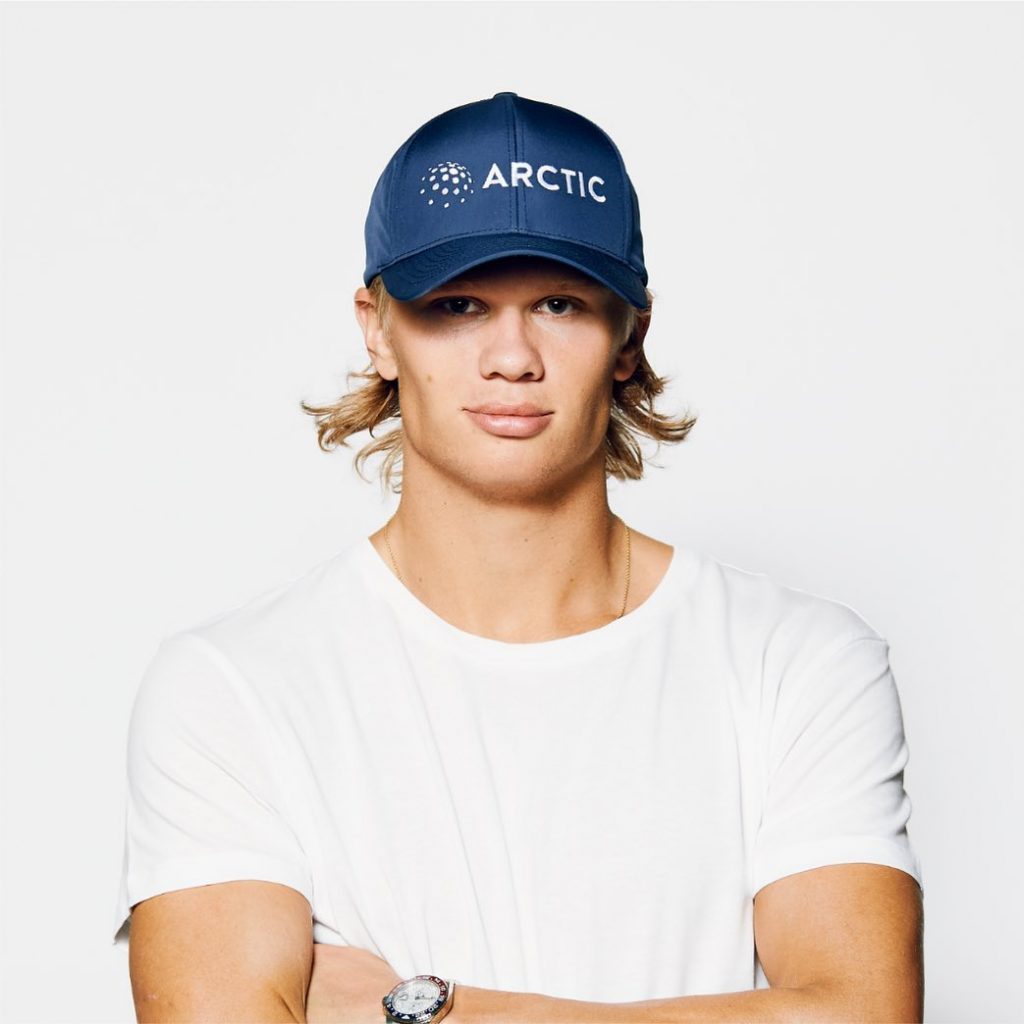 Haaland's contract with Dortmund is believed to be worth £132,000-a-week, which amounts to a little over £6.8m ($9m) a year.
Starting his career at Molde, he was earning just £60 a week, with those terms increasing to £20,000 per week at Red Bull Salzburg.
The 21-year-old's salary appears set to skyrocket from this point, with a big-money transfer for 2022 seemingly in the offing.
| Timeframe | Earnings |
| --- | --- |
| Per second | £0.22 |
| Per minute | £12.9 |
| Per hour | £776 |
| Per day | £18,630 |
| Per week | £132,000 |
| Per month | £566,666 |
| Per year | £6,800,000 |
Currently one of the hottest prospects in world football, Halland  has attracted the attention of league giants such as Real Madrid, Barcelona, and Manchester City. 
There have been numerous reports that Haaland could earn up to £30 million ($41 million) a year – around £577,000-a-week and alongside players like Lionel Messi and Neymar.
What is Erling Haaland's transfer value?
 

View this post on Instagram

 

Although Haaland has established himself as one of the most demanded players in world football, he could be acquired by his next club for a relatively low fee.
Apparently, his contract at Dortmund has a release clause of 75 million euros (£64 million, $79 million) that will at some point be triggered.
Some potential buyers may find this deal unappealing because it has to be paid in one payment, instead of being spread over several years like most transfer packages.
Houses and cars 
There is no doubt that Erling like all of the other successful footballers is a lover of the nice things that money can buy. 
The choice of his house and car are a good indication of that.
According to reports, he recently bought a house in Nagüeles, Spain, valued at millions of dollars. 
Erling is still an official player for the Borussia Dortmund club, therefore his current residence is in Germany.
The player's taste in cars matches his quality on the field as he has a collection of nice cars. According to Soccer Soul's website, he owns an Audi RS7, Mercedes Benz, BMW and an Audi Q7.