A former police officer and politician, Eric Adams is a 60-year-old American who recently won the Democratic primary for mayor of New York City.
Eric Adams could become New York's second Black mayor if he defeats radio host Curtis Sliwa in November's general election.
Early Life
Eric was born in Brownsville, Brooklyn, and grew up in Bushwick, Brooklyn, and South Jamaica, Queens.
He was the fourth of six children.
Date of Birth
He was born on September 1, 1960.
Age
Adams is currently 60 years old.
Education
Adams completed his high school education at Bayside High School in Queens in 1978.
He obtained a master's degree in public administration from Marist College and a degree from New York City Technical College and the John Jay College of Criminal Justice.
Career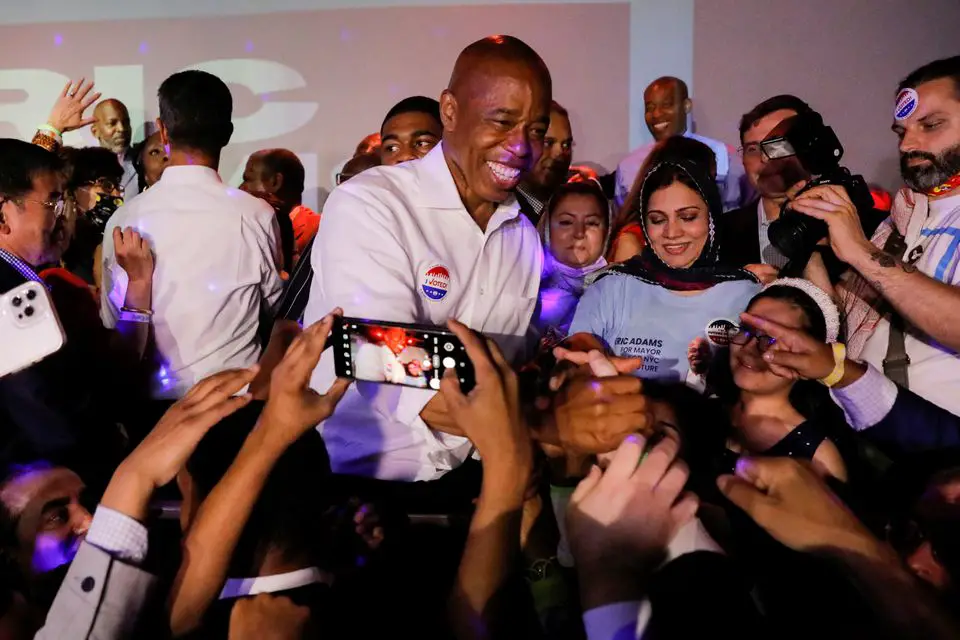 Adams spent 22 years as a police officer with the New York City Transit Police and the New York City Police Department (NYPD).
His education at the New York City Police Academy led him to finish second in his class in 1984.
The motive to join the police was a reaction to abuse he had experienced in his youth at the hands of the NYPD, and he has stated that he was encouraged to do so to lead reform from within.
His efforts to change the police began his lifelong passion to protect and improve New York.
His career in the NYPD led him to the State Senate, where he represented parts of central and Brownstone Brooklyn.
During his tenure in Albany, Eric built winning coalitions to advance New York City's values and goals, including advancing measures to protect tenants and workers, combat gun violence, end NYPD abuses of stop and frisk, and advance human rights, including marriage equality.
His leadership made him the first black police officer to lead the Homeland Security Committee.
Fact Check
We strive for accuracy and fairness.
If you see something that doesn't look right, email us at  [email protected]