News reaching the front desk of ghlinks.com.gh indicates that, at least seventeen children have died at Enyobeni Tavern in East London.
According to the Eastern Cape police reports, the incident took place in the early hours of Sunday morning at Enyobeni tavern in Scenery Park, but there is no word on the cause of death yet.
There is speculation that patrons were either exposed to some form of poison or an incident that resulted in a large number being injured and killed in a stampede.
However, one official claimed that first pictures from the scene seem suggest the cause of death is 'unlikely' to be a stampede as the bodies are described as laying on chairs with 'no obvious sign of injury'.
Distraught parents discovered their children were among the dead after pictures of their bodies circulated on social media, with crying families stood outside the tavern trying to get in.
SAPS provincial spokesperson, Brigadier Tembinkosi Kinana said those killed in the club were all aged between 18 and 20.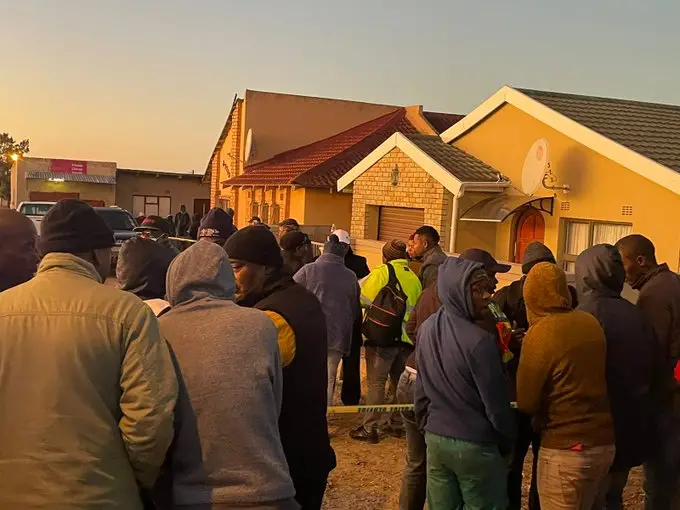 "The SAPS confirms that indeed about 17 children were found dead inside a tavern…the circumstances surrounding the incident are still under investigation," said SAPS provincial spokesperson, Thembinkosi Kinana.
Kinana says they hope to have some answers soon.
"We're hoping that before the end of the day we will know exactly what may have happened."