Emmanuel Badu Kobi is a renowned Ghanaian pastor, writer, business mogul, and the founder and general overseer of Glorious Wave Church International.
In addition, he is the President of Kingdom Bible College, Emmanuel Kobi Ministries, and the author of several publications and books, including "Born for Glory" and "The Church Back to Eden".
Date of Birth
Badu Kobi was born on May 3 in the Ashanti Region of Ghana.
Ministry
A prosperity preacher, Prophet Kobi is a Pastor of Pastors, he conducts Leadership training programs and trains Pastors for the work of the ministry, he works tirelessly at coaching his flock to be rooted and grounded in the word of faith, know who they are in Christ and to enforce the victory of Christ in their lives and circumstances.
As a result Glorious Wave Church members can be found around the globe taking their place in the body of Christ, being strong and doing exploits for God with established Churches and their own ministries to the glory of God and affecting their communities.
His calling and gifting as a practical teacher of the word with signs and wonders following has opened several doors of preaching engagements for him around the world.
Prophet Kobi has for several years been pioneering several philanthropic projects and programs. With every sense of modesty, Prophet Emmanuel Badu Kobi remains a very humble, modest, and priceless general in God's army in Ghana.
Career
Aside his pastoral work, Prophet Emmanuel Badu Kobi is known to own several businesses in Ghana.
He is said to own a variety of stores, car garages, and other numerous businesses in Accra and Kumasi.
The preacher man is said to be rich as he has been captured gifting expensive cars to some members of his church and other pastors.
Wife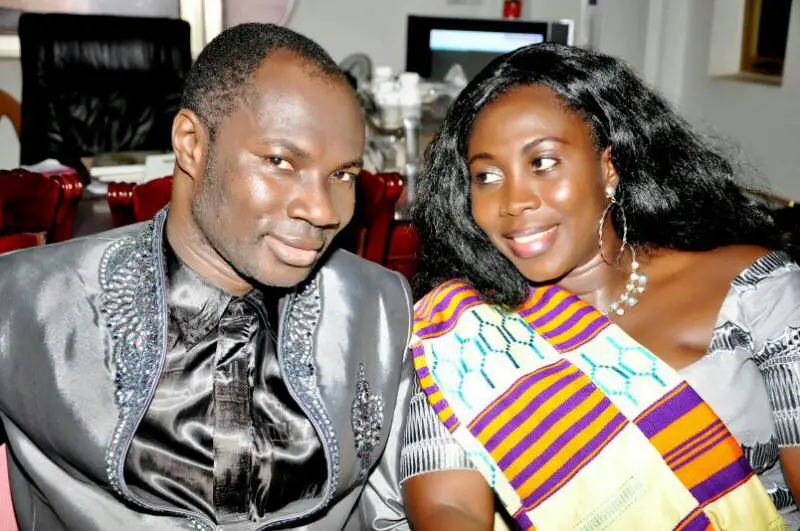 He is married to Gloria Badu Kobi
Controversy
In 2019, Prophet Emmanuel Badu Kobi was in the news for obvious reasons.
He made an ethnocentric comment which quickly went viral.
During one of his sermons, he advised men to be very careful about Ashanti women.
According to him, marrying women from the Ashanti Region would invite problems for him. He noted that they are overly concerned with money and they strive for properties in marriage.
Additionally, he described Fante women as fools, while Ewes are dormant in a video that has since gone viral.
In 2021, Prophet Emmanuel Badu Kobi was trolled on social media over failed prediction of Argentina vs Brazil Copa America final.
The founder and leader of the Glorious Wave Church filmed himself hours before the start of the Copa America final between Argentina and Brazil in which he is heard saying with confidence that God had given him a message regarding which of the two countries would win the tournament.
In his opinion, the trophy would belong to Brazil despite Lionel Messi being in Argentina's lineup.
In the end, Argentina defeated Brazil 1-0 to win the trophy, contrary to what prophet Badu Kobi predicted.
Badu Kobi's failed prediction has earned him mockery on all social media platforms with some Ghanaians wondering what motivates people to still continue to attend his church despite a plethora of such embarrassments.