Emmanuel Adumua Bossman
Emmanuel Adumua Bossman, popularly known by his pen name Calus Von Brazi is currently the Deputy Chiefs of Staff for President Akufo Addo.
He has been a devout loyalist of Nana Akufo-Addo since the 1990s.
Emmanuel is both highly and broadly educated, making him something of a Renaissance Man in his chosen field.
This intellectual aptitude is coupled with a potent power of expression and understanding of people.
Emmanuel Adumua Bossman is known as the leader of the Victor Newman Boys, he was a key foundation member of Friends of Nana Akufo-Addo (FONAA) and the so-called "Tuesday Group", the small kitchen cabinet group that largely engineered Akufo-Addo's presidential bids over the past 12 years or more.
Education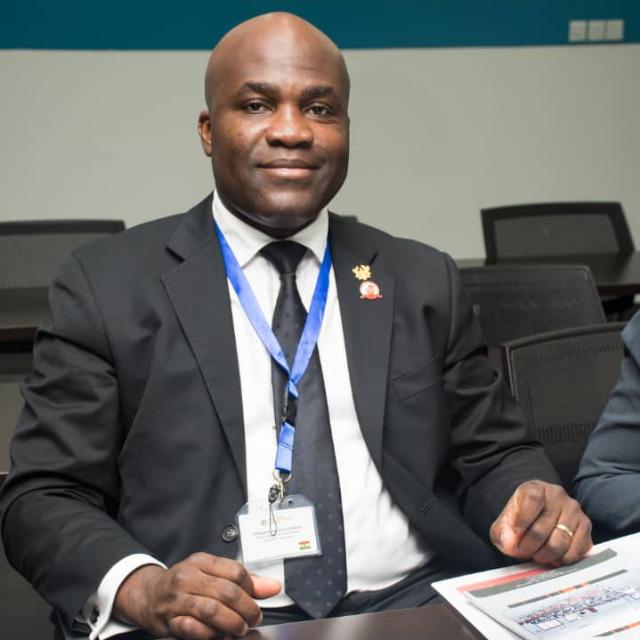 He is an alumnus of Association International School and Achimota, both in Accra.
He holds a Bachelor of Arts degree in international relations from Eastern Mediterranean University in North Cyprus, where he later pursued a Master's degree in the same subject, specializing in political economy.
He took further Master's degrees in international peacekeeping at the University of Birmingham in the United Kingdom and public policy at the University of Maryland in the United States.
Career
He was a lecturer in human rights law at Mountcrest University College in Accra. Among other roles he has played, he has been a research fellow at the FONAA Institute (2006 to date) and a radio show presenter, hosting the Breakfast Show on the no longer operational Choice FM (2005-2006).
Until this latest appointment as deputy chief of staff, Adumua-Bossman worked as the director of the impact assessment unit in the Office of the President from 2018 to 2020.
He was also the director for planning and implementation with the National Security unit from 2017 to 2018.
Some insiders see the combination of a strong political strategist in Adumua-Bossman and astute public administrator in Aliu in the roles of deputies to the Chief of Staff as a masterstroke by the president.
More Update soon…
Fact Check
We strive for accuracy and fairness.
If you see something that doesn't look right, email us at  [email protected]