In Australia on Boxing Day, a British mother-of-two named Emma Lovell died protecting her family from a horror burglary.
According reports gathered , Emma Lovell lost her life while confronting intruders at her home in North Lakes, Brisbane, on Boxing Day night, police said.
Her husband Lee Lovell, 43, who was also stabbed, described his wife as the "glue to our family".
Emma Lovell's husband was released from hospital after being treated for a non-life threatening stab wound.
He paid tribute to his wife, saying she "died trying to protect me and our family".
Lee told the Daily Mail: "Emma was the glue in our family, she was funny, smart, so caring, would do anything for anyone.
"She died trying to protect me and our family.
"We're all devastated by what has happened. I miss her so much."
How Emma Lovell lost her life protecting family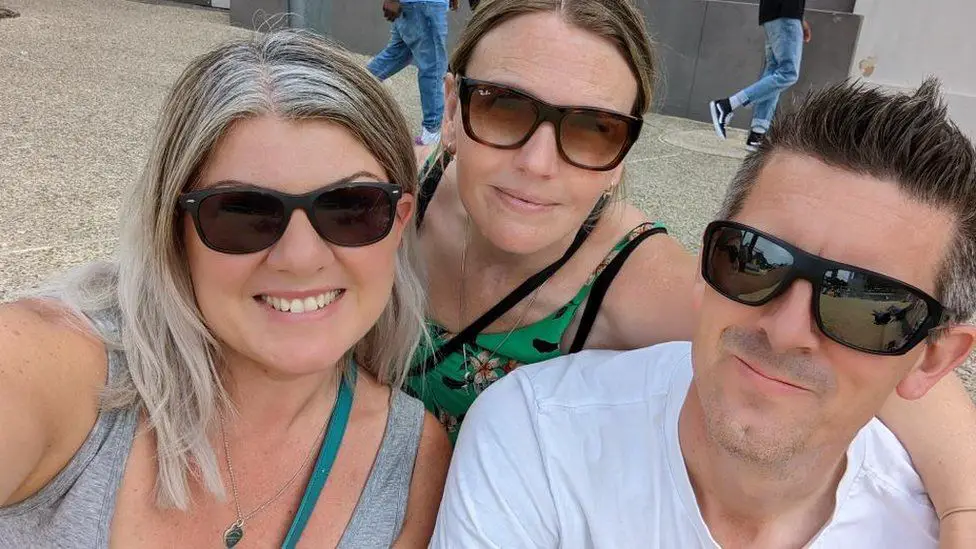 Explaining how the incident happened, her husband Lee Lovell said: "We heard our two dogs barking, Emma checked on our security app and saw the front door was open.
"We both rushed out of our bedroom door, Emma behind me, and saw two people in our house.
"I didn't even know there was an issue until my daughter spotted that her mum was bleeding."
Account from witnesses
Neighbour Jay Balhatchet, who witnessed paramedics desperately trying to help Emma on the front lawn, said the neighbourhood woke to screams.
He said: "Just screaming really, of the two young girls. 'someone help my mum, help my mum'.
"That's pretty much when everyone got up, and that's when they all saw it happen on the front lawn."
Mr Balhatchet said he later saw the couple's children "carrying their dogs and stuff to the ambulance that their dad was in".
He added: "They went off with him. I think they were in shock. They were in tears.
Suspects charged
Two 17-year-old boys have been charged with murder, attempted murder and breaking and entering.
And two others, a 17-year-old boy and a 16-year-old boy, are assisting police with their investigation.