New report reaching us indicates that,  American South African-born business magnate and investor,  reportedly had an affair with his billionaire friend Google founder Sergey Brin's wife Nicole Shanahan in December last year, via the Wall Street Journal.
"Elon Musk engaged in a brief affair last fall with the wife of Sergey Brin, prompting the Google co-founder to file for divorce earlier this year and ending the tech billionaires' long friendship, according to people familiar with the matter." WSJ reports.
On top of that, it was Brin who gave Tesla $500,000 during the 2008 financial crisis when the company was floundering.
It's unclear how long the romance lasted but it occurred in the same month that Musk welcomed a baby girl via a surrogate with his ex-girlfriend Grimes, and was a month after he secretly welcomed twins with a former executive from one of his companies.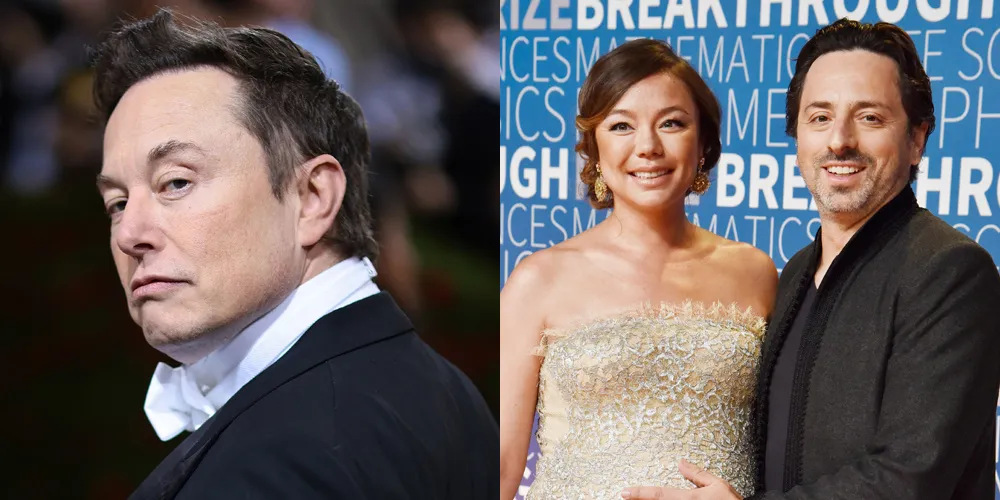 Friends told the outlet that Elon's romance with Nicole led to Sergey's divorce filing in January.
Brin filed for divorce in January from Nicole Shanahan, who was his second wife. Shanahan is seeking $1 billion in the divorce.
The affair, the latest romantic scandal to befall Musk, comes amid his ongoing legal battle with Twitter which is harming the company's bottom line but also the future of social media.