Edem Sworn In As President Of Womb Shifters Association On His Birthday By His Wife .
Edem after years of hard work and campaign has been sworn in today as the President of Womb Shifters Association.
His wife who conferred the new title on him, announced this today via a birthday message to the 'Nyedzilo' rapper.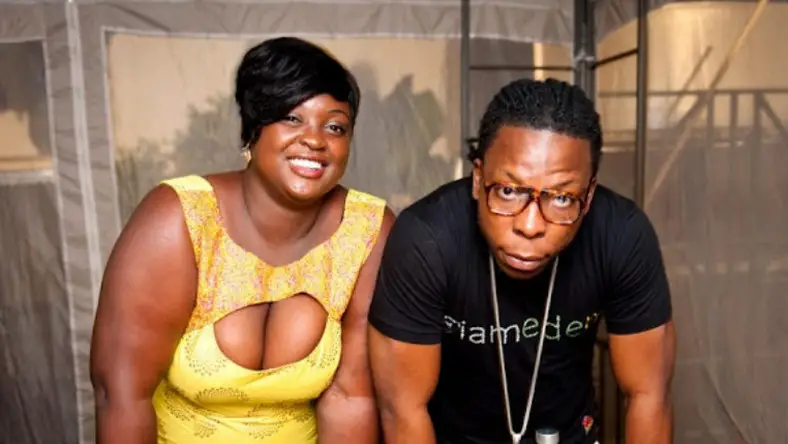 She prays God rearranges his blessings just like he has been rearranging her internal organs.
She took to social media and posted a video of herself and her husband with caption;
President of wombshifter and organs rearranger association… my beloved Son… my husband… Happiest birthday…. May God rearrange your blessings just like you rearrange my internal organs… God bless you my dearest husband..today we jamming
President of wombshifter and organs rearranger association… my beloved Son… my husband… Happiest birthday…. May God rearrange your blessings just like you rearrange my internal organs… God bless you my dearest husband ❤️❤️❤️ today we jamming pic.twitter.com/ySKUKwwVds

— Stayce (@StayGree) May 20, 2020