New details have emerged as two University of Idaho students who survived a crazed knife attack that left four of their friends dead have been identified.
According to dailymail.co.uk, the 2 University of Idaho students who escaped the deadly attack were Dylan Mortensen and Bethany Funke, both 21 years old.
Idaho State Police spokesman Aaron Snell revealed Dylan and Bethany were both home when the attack happened but miraculously survived.
Aaron Snell further revealed that the two survivors are currently helping police with their investigation but would not give further details of how they survived or whether either Dylan or Bethany called 911 later on Sunday morning.
He went on to indicate that Dylan Mortensen and Bethany Funke are not suspects but said every possibility is being looked at by the investigative team which now includes detectives from the Idaho State Police and the FBI as well as the Moscow Police Department.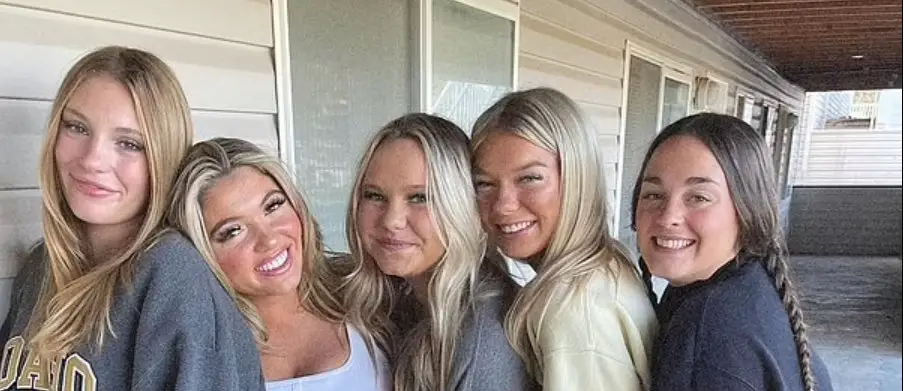 Dylan Mortensen and Bethany Funke: Both Have Privatized Instagram Accounts
According to dailymail.co.uk, Dylan, who is from Boise, Idaho and Bethany, a member of sorority Phi Beta Phi, have both locked their social media profiles.
But both girls appear frequently on accounts that belonged to Madison and Kaylee – including a poignant Instagram post made by Madison on August 16 that shows all five girls together posing happily on the back porch of the home where three of them died on Sunday.
The two girls also appear in photos posted by Kaylee hours before she died which she captioned: 'One lucky girl to be surrounded by these ppl every day'.
Another set of photos showing Dylan and Kaylee together was posted last Friday night and shows the pair dressed up for a night out.
A similar collection of pictures was posted the same day by Madison – and show her cheerfully posing with both Bethany and Dylan.
Together with Xana, the quintet appeared to have enjoyed an active social life that included nights out in Moscow and parties at their off-campus home.
Young couple Xana Kernodle and Ethan Chapin, both 20, and best friends Madison Mogen and Kaylee Goncalves, both 21, all died in the savage slaying in the early hours of Sunday morning.
Fact Check
We strive for accuracy and fairness.
If you see something that doesn't look right, email us at  [email protected]