A few names have made it to the legendary list in various sporting disciplines – a
s far as American football is concerned, the name Drew Brees will forever be a part of that legendary list.
Drew has been named as one of the finest football quarterbacks of all time.
In this article, we get to know Drew Brees; his biography, education, wife and every other information in between.
Who is Drew Brees?
Drew Brees is a former American footballer who played most of his American football as a quaterback for New Orleans Saints in the NFL League.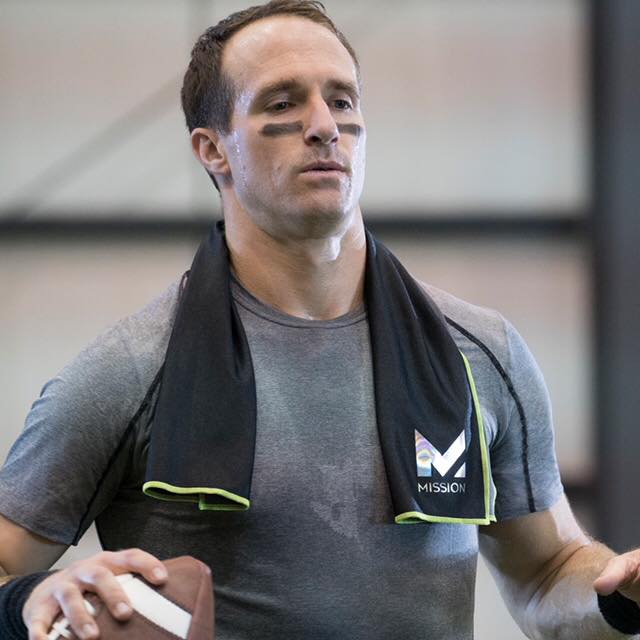 He was born in Austin, Texas on 15th January, 1979.
He is the eldest child of Eugene Wilson Brees II, a notable trial lawyer and Mina Ruth, an attorney.
He comes from an athletic family, with family members from both sides involved in sports at different levels or times in their lives.
His parents divorced when he was seven, having shared custody of the kids. He describes this period of his life as a difficult one, but says it allowed him to build a rather closer bond with his younger brother Reid Brees.
How old is Drew Brees?
As stated earlier, he was born on 15th of January, 1979. That makes him forty three (43) years of age.
Where was Drew Brees educated?
The athlete enrolled at Westlake High School.
There, he excelled at sports, namely basketball, football and baseball. 
He continued to Purdue University where he excelled in the sports disciplines too, specifically football.
He set a lot of records during his college days and also led his college football team to win numerous competitions as far as college football is concerned.
Career
Drew featured for San Diego Chargers in the 2001 NFL season.
He was a prominent part of their NFL League win for the first in 10 seasons and in the 2004, he was named the Comeback Player of the Year.
He went on to play for them in 2005 but after a successful season he got injured.
He joined New Orleans Saints in March 2006 in a sixty million dollar contract.
He made a huge name for himself at New Orleans Saints and won a lot with the team, setting records in the game.
For instance, in 2010, he was named the Illustrated Sportsman of the Year and also Super Bowl Most Valuable Player award.
Who is Drew Brees married to?
Drew is married to his longtime sweetheart Brittany Brees.
The two married in February, 2003 and have four children together; three sons and one daughter. Brittany has been a number 1 fan of her husband.
Height
Drew Brees measures at1.83 meters.
Latest updates
Drew Brees retired in 2021 from active football. He joined NBC for the 2022 campaign.
He has earned over 240 million dollars over the course of his football career.
Currently, he reportedly earns 13,000 dollars for every tweet he makes.