Dr Marvin Moy, a physiatrist in Hempstead, New York have mysteriously disappeared in an alleged dead-of-night boating accident off the Long Island coast earlier this month.
According to nypost.com, friends of Dr. Marvin Moy revealed that they're left with unanswered questions about the alleged accident that apparently flung Moy overboard after he and his passenger collided with a larger vessel about 25 miles off the coast of Fire Island.
Dr Marvin Moy's boat, the Sure Shot, sank and rescuers reported debris and an oil sheen in the water, the Coast Guard said.
"We've got unresolved questions. We do not know what happened," said one of Moy's close friends, who asked not to be identified.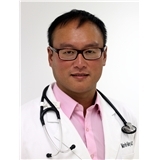 Moy and the passenger – whose identity is not known to his friends – set off in the fishing boat late at night on Oct. 12, according to a statement from the Coast Guard.
The Coast Guard said it got a report of an "alleged collision" involving Moy's boat and a "large vessel" soon after midnight Oct. 13.
"The other person was recovered while Marvin remained missing," a Coast Guard spokesperson said.
We conducted boat and helicopter searches for over 30 hours covering 4,830 nautical miles, finding only the Emergency Position Indicating Radio Beacon that he was allegedly holding when he was last seen," they added.
The search was called off the next day, but the agency is conducting an investigation into the incident.
However, Moy's friends told indicated that the circumstances around his disappearance are troubling.