A Miami-based plastic surgeon named Leonard Hochstein is estimated to have a net worth of $30 million.
Leonard Hochstein  is a renowned plastic surgeon whose expertise is sought worldwide, especially by people from Australia, Brazil, Costa Rica, the Caribbean, Canada, Latin America, Mexico, India, and Europe.
Since becoming a celebrity surgeon, Leonard Hochstein has been the subject of an immense amount of curiosity – ghlinks.com.gh have gathered all the information you need about the famous surgeon.
| | |
| --- | --- |
| Net Worth: | $30 Million |
| Date of Birth: | Jun 18, 1966 (55 years old) |
| Gender: | Male |
| Profession: | Plastic Surgeon |
| Nationality: | Russia |
Profile
Dr. Leonard Hochstein is a board-certified plastic surgeon who has over 20 years of experience performing revision surgery after primary breast augmentation. 
Date of Birth
Dr. Leonard Hochstein was born on June 18, 1966
Education
He studied at Louisiana State University Medical Center, where he underwent training in the Department of Surgery and published his first study. 
In 1990, he graduated as valedictorian of his class and earned the degree of Doctor of Medicine.
Career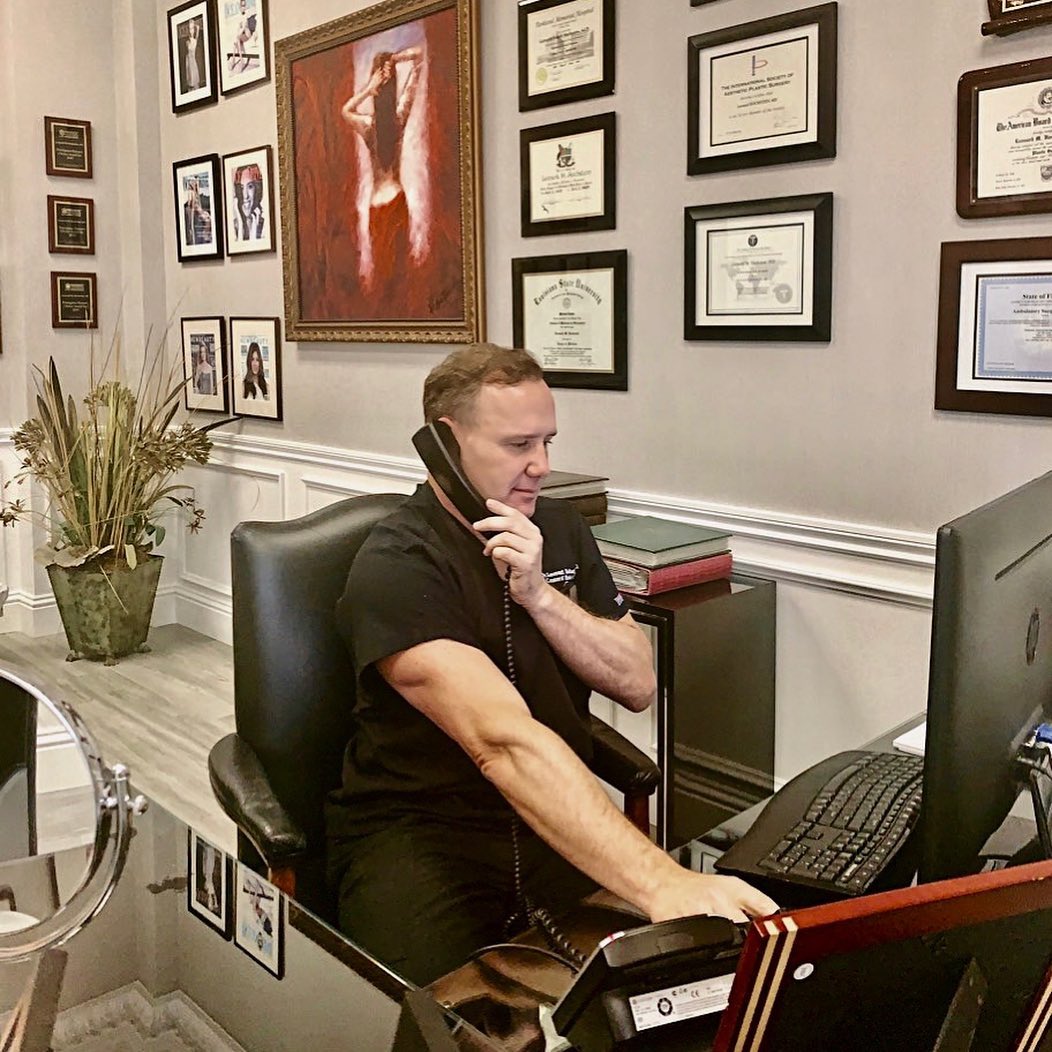 As a merit scholar high school student, Leonard Hochstein's career in medicine began as soon as he graduated from high school.
 At Parkland Memorial Hospital in Dallas, Dr. Hochstein received training in general surgery and trauma surgery between 1990 and 1995.
 While working at Parkland Memorial, Dr. Hochstein discovered that surgery was his passion, since it enabled him to have a direct impact upon patient quality of life. 
Having such a desire drove Dr. Hochstein's interest in plastic surgery.
In 1995, Dr. Hochstein worked at Parkland Memorial Hospital as chief surgical resident. 
A number of his scientific papers, many of them published in the Annuals of Plastic Surgery, were published during this time. 
The University of Miami awarded him the Academic Award for achieving the highest score on the Plastic Surgery In-Service Exam (an exam that every resident plastic surgeon in the world must take).
Dr. Hochstein opened a plastic surgery center in 1998 to provide comprehensive care to his patients. 
Since then, his goal has always been the same: to change the quality of people's lives by improving themselves.
Dr. Hochstein has performed more than 27k breast surgeries over the course of his medical career, including breast augmentation, breast revision, breast lift, breast reduction, and gynecomastia. 
Numerous media outlets have affectionately referred to Dr. Hochstein as "The Boob God", for the number of breast procedures he has performed over the years.
Fact Check
We strive for accuracy and fairness.
If you see something that doesn't look right, email us at  [email protected]