Dr Kofi Amoah ( born 23rd September ) is a renowned Ghanaian economist, businessman, the CEO of Progeny Ventures International, and the owner of Global Access Savings and Loans Limited.
He is credited with bringing Western Union to Africa, and that for every amount transferred to Africa via Western Union, Dr. Amoah gets a certain cut.
Date of Birth
He was born on 23rd September ( year unknown ).
Education
Dr Kofi Amoah had his secondary education in the 1960s at Opoku Ware School (OWASS) in Kumasi in Ashanti Region Ghana.
He later proceeded to Kwame Nkrumah University of Science and Technology and University of California, Berkeley, US, for his tertiary education.
Career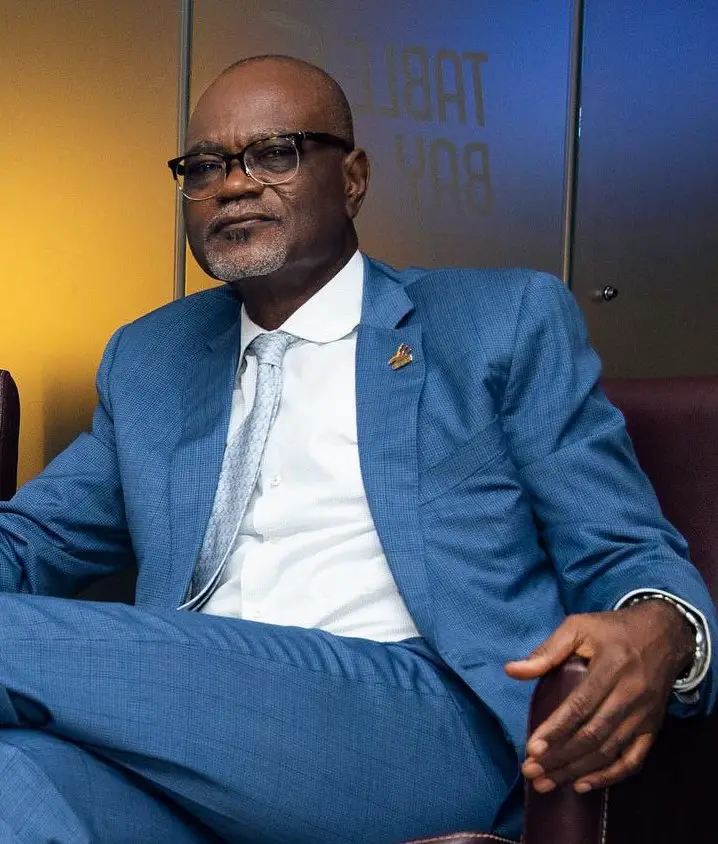 His company, Progeny Ventures, facilitated the entry of global remittance service provider, Western Union, into Africa.
According to him, he got the idea to establish Progeny Ventures because he encountered difficulty in sending money to his mum in Ghana in the '90s.
Kofi Amoah's professional experience covers Business Management, Business Development, and Investment Services.
He has served as Non-Executive Director of State Insurance Co of Ghana Ltd since May 29, 2008.
He worked in the United States at Northrop, Electronic Data System (EDS), Southeast Investment Corporation Development, Elsafe Incorporated, Global One and Bear, Stearns Inc.
Dr Kofi Amoah was a member of the Ghana Football Administration (GFA) Committee that engineered the first-ever appearance of the Ghana Black Stars at a World Cup (Germany 2006).
He headed the Normalization Committee of the Ghana Football Association established in 2018 by the government of Ghana, FIFA, and CAF to direct the affairs of Ghana football.
He also engineered the first multi-million dollar sponsorship package for the national team that significantly assisted in boosting the team's performance to become the pride and joy of the nation and of Africa at the last World Cup in South Africa.
In entertainment, he has contributed in many ways and has called on the government to give attention to the entertainment industry.
Dr. Amoah donated an amount of $100,000 to re-brand the image of the Musician Union of Ghana (MUSIGA) as a token to support the entertainment industry.
List of Companies
Dr Kofi Amoah is an accomplished entrepreneur who has founded and developed several companies including hospitality and commercial real estate ventures.
--Advertisements--
--Advertisements--
Below is a list of his companies
J.S. Investments Inc
Citizen Kofi Entertainment Center
Progeny Aluminum
PPVI Ghana Ltd
Net Worth
According to yen.com.gh, his net worth is estimated to be $350 million
Dr Kofi Amoah obtained most of his fortune from being the African partner for the Western Union Money Transfer business, Kofi Amoah earns a percentage on every Western Union transaction in Africa and according to a 2009 report published by the International Fund for Agricultural Development (IFAD), Western Union's remittance flows to Africa reached approximately US$40 billion every year.
Fact Check
We strive for accuracy and fairness.
If you see something that doesn't look right, email us at  [email protected]