A celebrity throwing a divorce party is not something that one sees regularly which is why American producer, Dr Dre got a lot of people's attention when it was revealed that he threw a party to celebrate his divorce.
The award-winning rapper and beat maker celebrated being back on the singles market after 21 years of marriage despite his ex-wife, Nicole Young still fighting for half of his $1 billion estate.
Dr Dre, 56, was pictured posing with a celebratory display of balloons marking his new single status in an image posted by friend and colleague, Breyon Prescott with the caption;
"Hey Well My Brother @drdre Just Told Me It's Final !!! Congrats 🍾 Still Dre 🐐"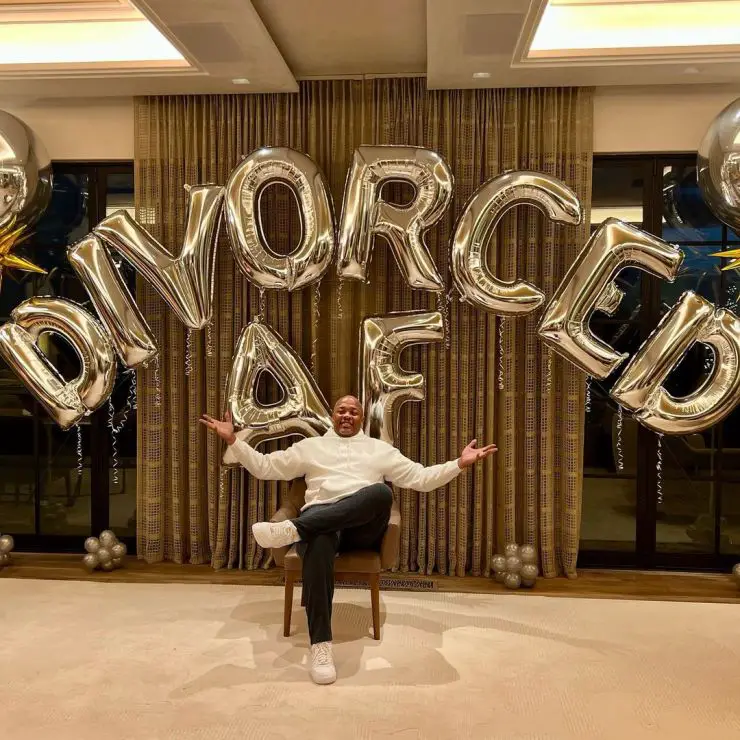 However, the music producer has not yet posted anything on social media confirming the status of his divorce.
See the post below: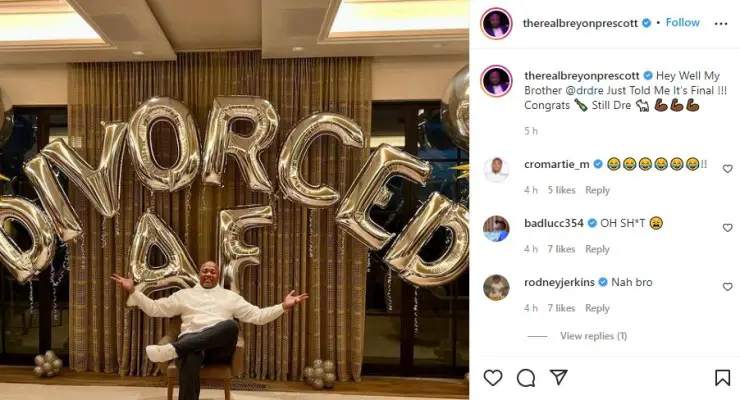 Dre and Young have been battling it out over their billion-dollar fortune since June 2020 when she filed for divorce. They married in 1996 and share daughter Truly Young, 20, and son Truice Young, 24.
Young claimed in her filing that the musician and businessman threw her out of their home on April 2 of that year following 'a night of Andre's alcohol-induced, brutal rage, which included, but was not limited to, his screaming at her to 'get the f*** out."
She also claimed that their marriage was 'earmarked by all types of abuse,' and she accused him of punching her and holding a gun to her head on multiple occasions.
Dre has denied all of the allegations of abuse, but he has been accused of abusing women multiple times throughout his career.
In a more recent development, Young asked the Los Angeles Sheriff's Department to recover more than $1 million from the producer.
Young's legal team filed a writ of execution against the Chronic hitmaker, who she has accused of defying a court order to pay $1,224,607 in past legal fees and only opting to pay $300,000 towards the bill.