A 41 year old doctor identified as Dharmesh Arvind Patel has been arrested and charged with attempted murder.
This is after his family survived being driven over a 250ft cliff in a Tesla.
Dharmesh Arvind Patel, was at the wheel when the car plunged down Devil's Side cliff outside Pacifica, California, with his wife Neha, 41, and their two children, aged four and seven, all on board.
Rescuers hailed it a 'miracle' after finding everyone still alive and conscious, but believe the radiologist 'intentionally' tried to kill his family.
Dharmesh Arvind Patel: why has he been arrested?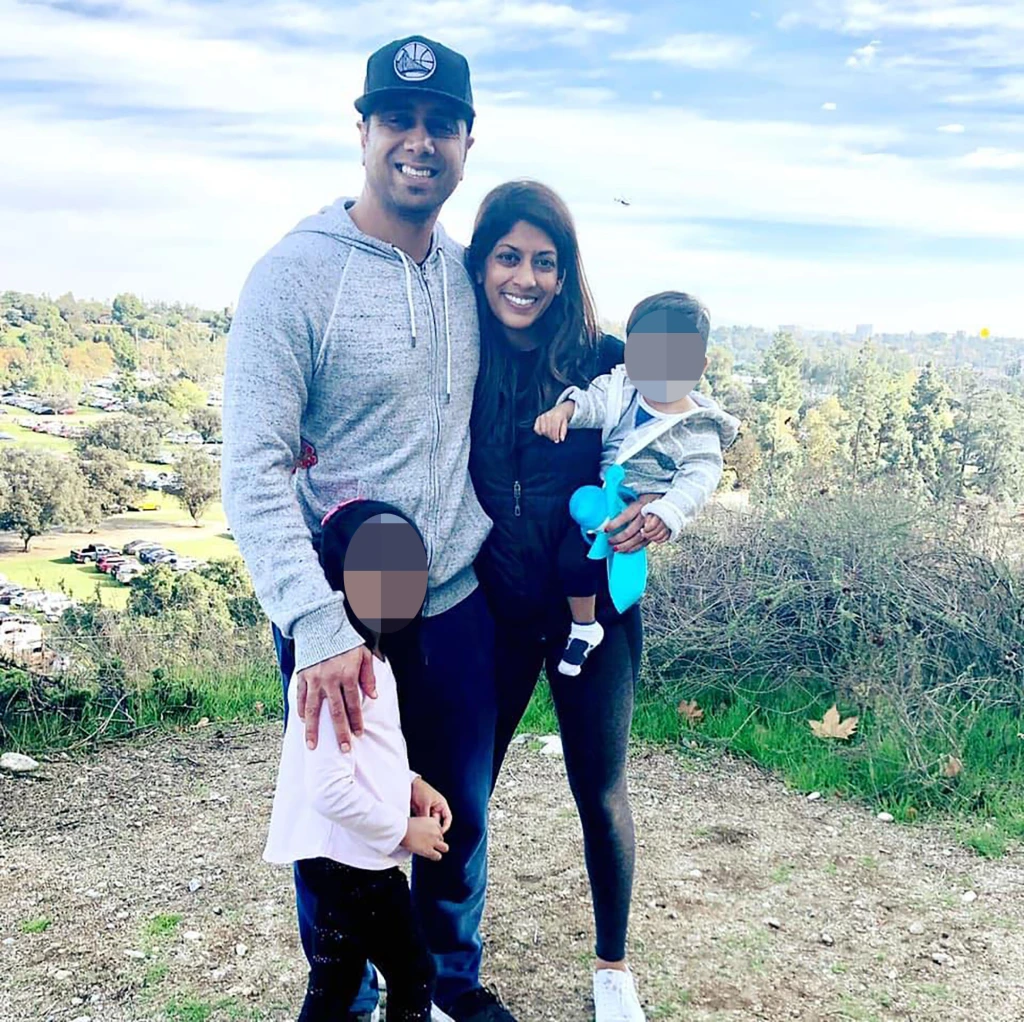 After investigating into Tuesday morning, speaking to witnesses and putting together evidence at the scene, the  California Highway Patrol (CHP )said "investigators developed probable cause to believe this incident was an intentional act."
The CHP added that at this stage they do not think the Telsa's self-drive feature was a factor in the crash.
"There has been no determination as to what driving mode the Tesla was in; however, that does not appear to be a contributing factor in this incident," it said.
Patel is still at Stanford Hospital, however, he will be booked at San Mateo County Jail once he is discharged.
Who is Dharmesh Arvind Patel?
Dr. Dharmesh A. Patel is a radiologist in Mission Hills, California and is affiliated with Providence Holy Cross Medical Center.
Dr. Patel graduated from the Wayne State University School of Medicine,Wayne State University School of Medicine in 2008
He has been in practice between 11-20 years.
He specializes in Diagnostic Radiology and Neuroradiology.
Dramatic rescue operation caught on video
An impressive video shared by the CHP shows how the rescue operation took place.
Workers freed the two children and used a rope to lift them up in baskets. Afterwards, a California Highway Patrol helicopter hoisted the two adults to safety. All four occupants were found conscious.
The adults had "non-life threatening injuries", while the children were completely unharmed. "It was a good outcome to a very bad situation", Pottenger added.
VIDEO: Two adults and two children were critically injured after the Tesla they were in plunged nearly 250 feet off a cliff along Highway 1 at Devil's Slide Monday morning, according to CAL FIRE officials. https://t.co/lX0cZeb279 pic.twitter.com/4aqGWqrR9B

— ABC7 News (@abc7newsbayarea) January 2, 2023
Fact Check
We strive for accuracy and fairness.
If you see something that doesn't look right, email us at  [email protected]