A disabled man has revealed how he waited till his wedding day to reveal his secret to his wife.
According to the story shared by AFRIMAX the disabled man identified as Ndayisenga and his wife, Deborah have been married for eight months.
Ndayisenga revealed that he dated his wife for two years without informing her that he is an amputee.
He said that he lost his legs due to a bomb blast which later led to it's amputation.
Ndayisenga who is a musician claimed that he met his wife while he was performing in a competition.
They later became good friends which later turned to a romantic relationship. He revealed that during their courtship they decided not to have sex so he could not disclose that he was an amputee because he was scared she would leave him.
He further explained that many people bullied him over the absence of his legs and revealed that he would not get a good woman to marry him.
This made him traumatized and secretive about his condition.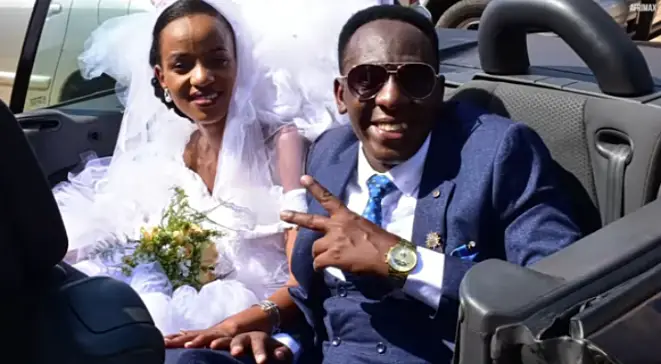 The couple went ahead and planned their wedding but Deborah was surprised when she discovered her husband had no legs. She revealed that even though he was an amputee it did not stop her from loving him.
Ndayisenga said he thought his wife would abandon him after she discovered he had no legs but she did not