Indiana police have finally identified the 5 year old boy found stuffed in a suitcase and dumped on the side of the road in April as Cairo Ammar Jordan.
According to dailymail.co.uk, police said during a conference on Wednesday that the 5 year old boys mother identified as Dejaune Ludie Anderson, 37, and another woman Dawn Elaine Coleman, 40, murdered the boy after posting on social media they believed he was a demon.
The boy's father Vincent Jordan, 33, posted in a tribute to his son online, saying that Anderson had run away with their child in 2017 following a custody battle and that he had been looking for them ever since.
Coleman was arrested last week in San Francisco on October 19 but Cairo's mother Anderson remains on the run.
Her last known location was Echo Park in Los Angeles, Indiana State Police said on Wednesday. 
Details about Dejaune Ludie Anderson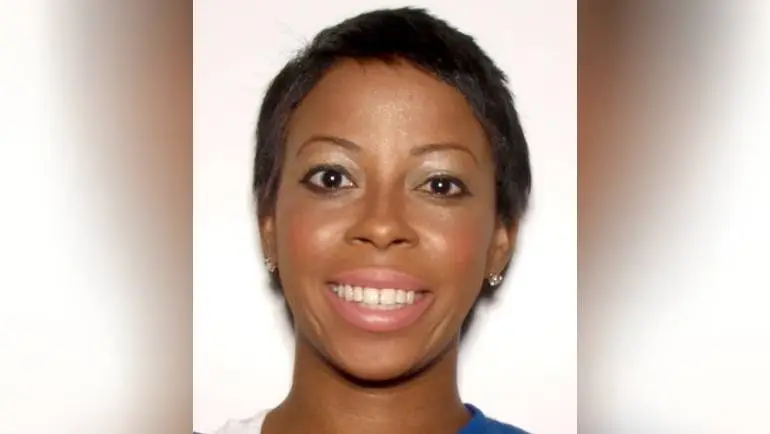 Anderson is about 5'5″ and had short, dark brown hair in her last known photo. She is known to often wear wigs and extensions, police said.
Why Indiana police Dejaune Ludie Anderson as suspect
The Indiana Police identified Dejuane Ludie Anderson and Coleman after pulling their prints off the trash bag that contained the boy's remains, court documents show.
Police were also able to track cell phones belonging to the two women to the area the suitcase was found on April 14, two days prior to its discovery.
On the day of the discovery of the suitcase a 2019 Dodge Challenger registered to Anderson was captured by a camera travelling south on the I65 over a bridge from Indiana to Kentucky.
Police investigating Cairo's death came across a number of social media accounts linked to both Anderson and Coleman indicating that they thought they were 'living with a demonic child.' 
Fact Check
We strive for accuracy and fairness.
If you see something that doesn't look right, email us at  [email protected]