Deja Haugabook, 18, who married her 61-year-old Godfather, Michael Haugabook, has uploaded a video urging people who call him a predator to mind their business since he is her predator, not theirs.
Deja Haugabook's response to them was that she's grown despite the fact she is just 18 years old and that she made the decision to marry an older man since younger men have no idea what they want and go from one woman to another.
According to her, most of them are still living with their mothers at age 18 and that they are jealous of each other.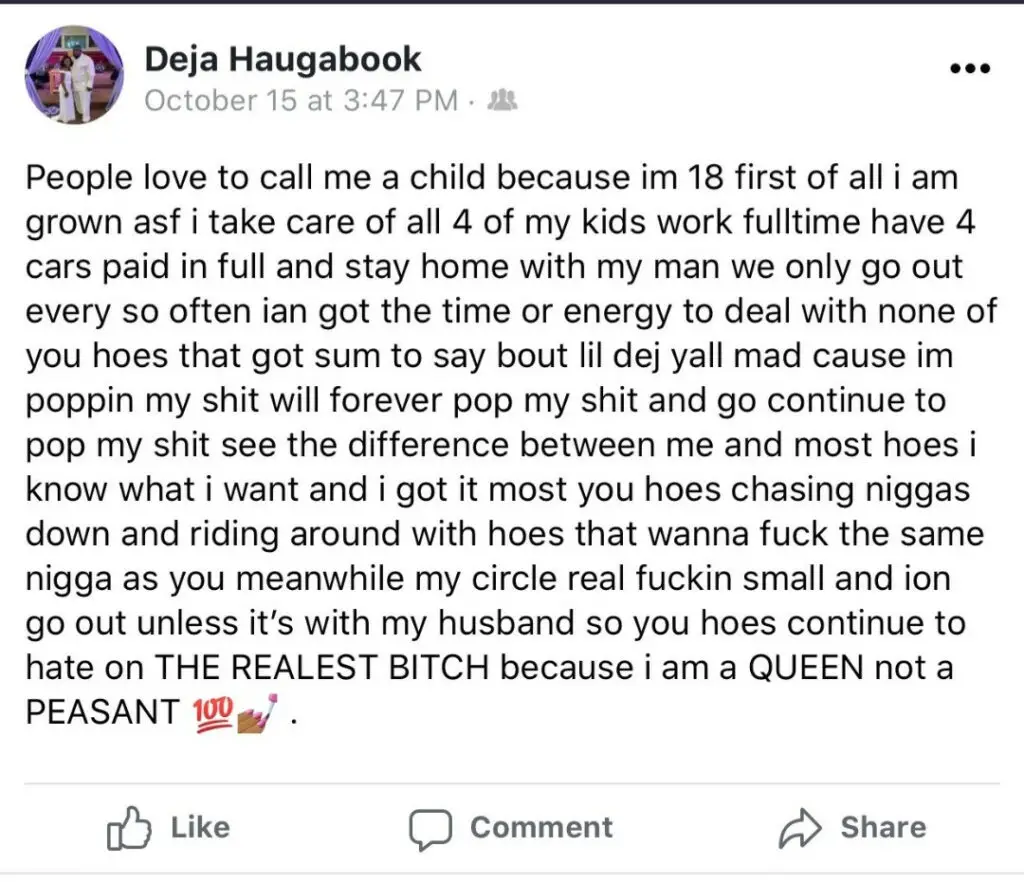 Michael Haugabook used to date Deja's mom — now her daughter is married to the same man who once dated her.
She reacted to her daughter's marriage to her Godfather in a video.
In the video, Deja's mother, Davina Evans, said that Michael's children, who used to see Deja as their cousin and Godsister are now confused and don't know whether to call her their cousin, their Godsister, or their stepmother.
She also blasted Michael for marrying her daughter, who is his Goddaughter.
Watch videos of Deja reacting and also Davina blasting her daughter's husband, who is her ex.

 

View this post on Instagram