Davis Opoku Ansah
Davis Opoku Ansah popularly known as OPK is a first-time contender for the seat of the Member of Parliament representing the Mpraeso constituency in the Eastern region on the ticket of the New Patriotic Party (NPP).
He successfully defeated the incumbent in his party primaries with sterling performance and is vigorously campaigning to increase the vote margin for his party in his constituency.
He served as Director of Communications, then later as Director of Operations for the Alliance for Accountable Governance (AFAG).
---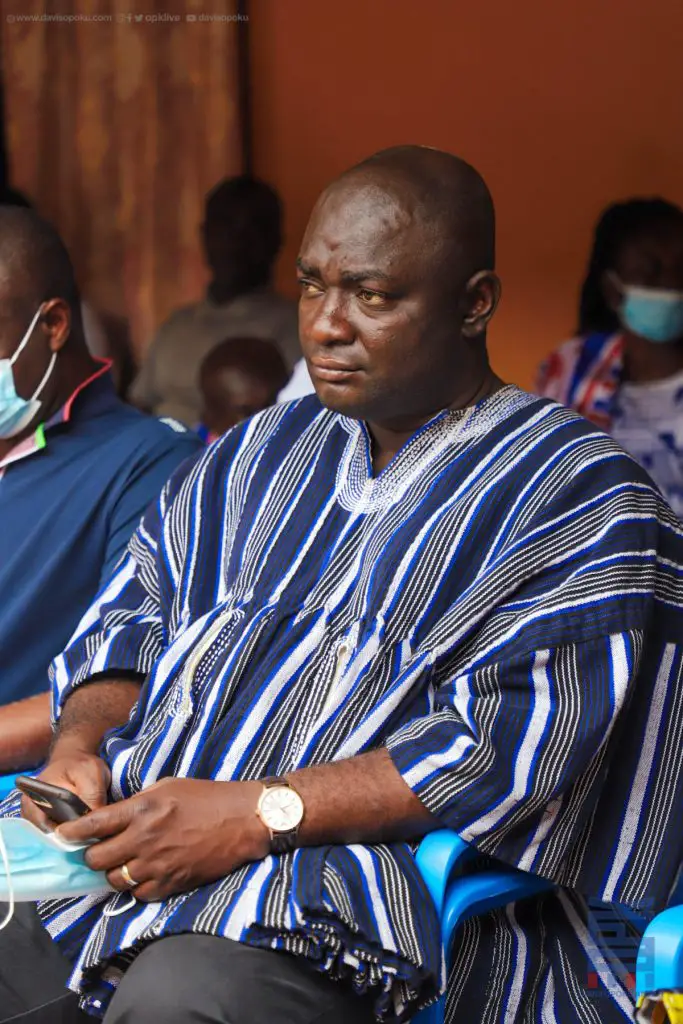 Mr Ansah is a public relations consultant and a public interest advocate with more than ten years of agency, corporate, nonprofit and startup experience. He's worked with the National Health Insurance Authority as Deputy Director and Executive Assistant to the Chief Executive
As founder and CEO of Siri Communications, an IT, Public Relations and Media Management Services firm, He has assisted clients both large and small, in industries as varied as high technology and healthcare to Agribusiness and publishing. Davis' creative ideas and media contacts have contributed to his success.
As a public interest advocate, he served as Director of Communications, then later as Director of Operations for the Alliance for Accountable Governance (AFAG). This group played a pivotal role in exposing several rots during the NDC administration. He was the usual face and voice during Oman FM's joint public fora with AFAG.
OPK, as he affectionally called, has been active in the political space of Ghana. He served as the President of the Tertiary Students Confederacy (TESCON), the intelligential wing of the New Patriotic Party (NPP), during the 2008 elections.
He led students of the University of Cape Coast to several community engagements, working hand in hand with then Chairman, Duncan Smith and Regional Executives of the NPP. In July 2008, during the mammoth rally to outdoor then Candidate Nana Akufo Addo, Davis Opoku was given the honour to speak to the youth of Ghana. This delivery caught the admiration of the top echelon of the party.  Known for his dedication and loyalty to causes he believes in, he has served several General Secretaries of the NPP, including Nana Ohene Ntow, Kwadwo Owusu Afriyie and Kwabena Agyei Agyepong.
Davis was instrumental in the formation of the pressure group, Let My Vote Count Movement (LMVC), which played a critical role during the 2012 Presidential Electoral Petition and later sought reforms on the electoral process through advocacy and judicial process.
Passionate about a Kwahu that is seeing development, Mr Opoku Ansah played an instrumental role in the formation of the Kwahu Professionals Network and currently serves as its first president. Today, KPN has over One thousand two hundred members, with branches in the United Kingdom and North America.
---
Davis Opoku Ansah Education
Davis is training as a Solicitor in England & Wales at the University of Laws, London, UK.  He studied Media and Public Relations (MA), the Leicester University, UK. Davis is a graduate of the prestigious University of London, UK, reading Law and holds a certificate in Strategic Political Communication from the International Academy for Leadership (IAF), Germany. Mr Ansah is an alumnus of the University of Cape Coast, Ghana with a degree in Laboratory Technology and a proud old student of Nkwatia Secondary School, Ghana.
---
Davis Opoku Ansah Family
He is married to Anita and blessed with three children.