On July 21, 2022 at approximately 8:00 p.m., NY's gubernatorial candidate Lee Zeldin was on stage giving a campaign speech at the Veterans of Foreign Wars Post 8495 at 300 Macedon Center Road, in the Town of Perinton.
A male from the crowd climbed up on the stage and approached Zeldin.
The male had a weapon in his hand, swung it towards Zeldin's neck, and told him, 'You're done,'" a press release from the Monroe County Sheriff's Department released on Friday read.
"Members of the audience and Rep. Zeldin's campaign restrained the male until deputies arrived and took him into custody.
David Jakubonis: What we know about the Blade-wielding man who attempted to stab Lee Zeldin, NY's gubernatorial candidate
Authorities have identified the man arrested after he rushed the stage and allegedly attempted to assault Rep. Lee Zeldin (R-NY) during a campaign stop in upstate New York, but he is now free without posting bail.
David G. Jakubonis, 43, of Fairport, New York, was arrested and charged with attempted assault in the second degree, a felony, in Perinton Town Court, according to the Monroe County Sheriff's Department. Jakubonis was "released on his own recognizance" after his arraignment, according to police.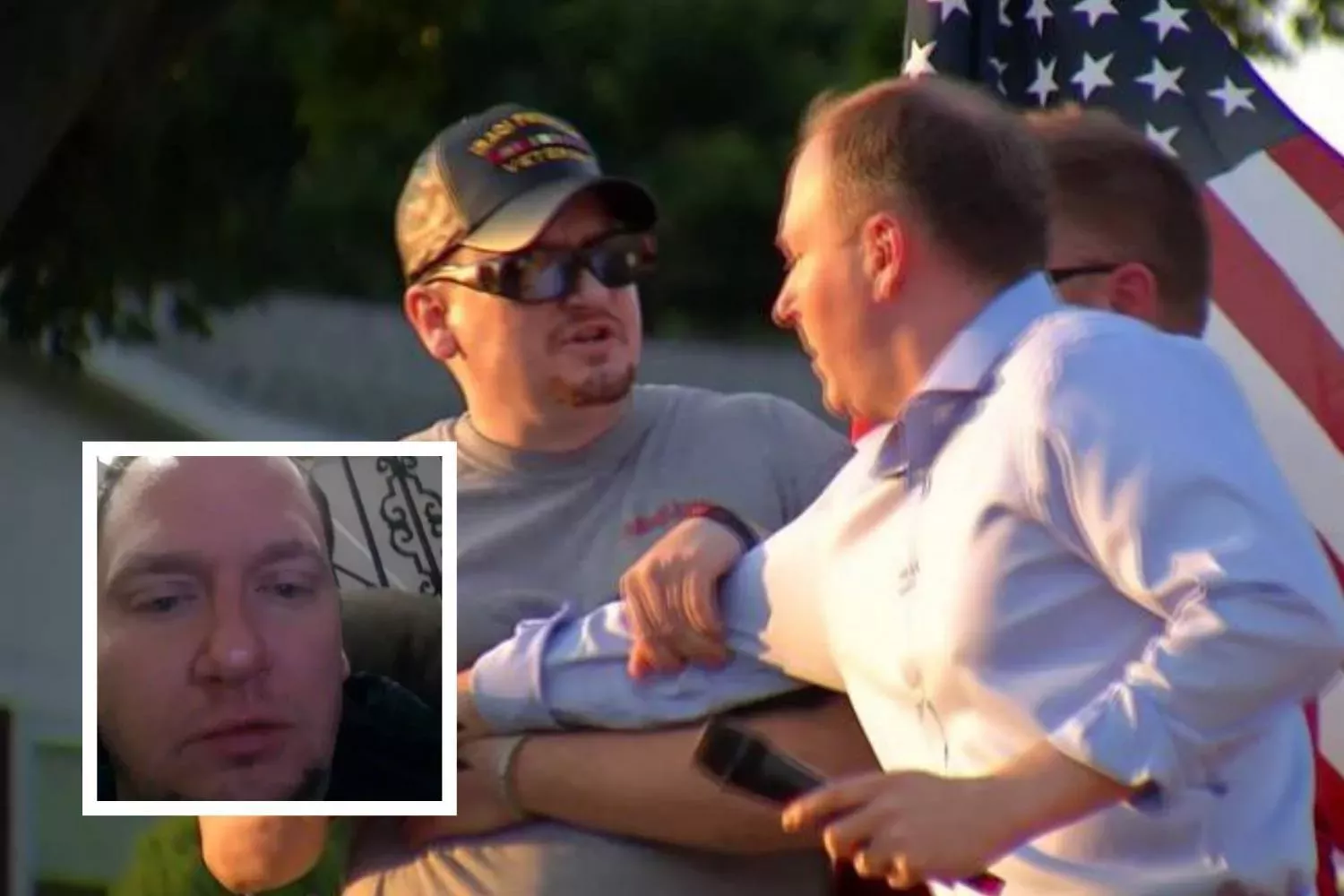 According to Rochester First, the suspect is "reportedly an Iraq War veteran under the influence of alcohol." Authorities have not confirmed the information.
In 2008, Fort Bragg posted a photo of Jakubonis. The caption read, "(Another service member), right, 432nd Blood Supply Detachment, checks the blood type as Pfc. David Jakubonis reads off the list of blood needed by the simulated clinic in the field during their week-long training Oct. 14 through 18."
He has an Instagram page, but it only has a single photo on it.
On a LinkedIn page, he wrote, "hire me. Actively seeking employment." He wrote that he was a medical laboratory technician in the U.S. Army from 2007 to 2012, but other positions were "candidate for various agencies" and prospective asset." He also wrote that he was "chief of Morale" for the RIT Veterans club.
The page also says he received a bachelor's degree from RIT. "Bachelor's Degree, summa cum laude, Criminal Justice, concentration in Psychology," it reads, listing his GPA as 3.87. Under "activities and societies," he listed, "President, Criminal Justice Student Association, 2013-2014."