Darren Drozdov, an NFL player turned wrestler who was paralyzed after an accident in the ring, has died at the age of 54.
His family released a statement confirming the news.
'We are sad to share our beloved Darren passed away this morning of natural causes. There are no words to convey the deep sense of loss and sadness we are feeling right now,' it read.
Dwayne 'The Rock' Johnson has led tributes to him on social media, saying: 'Man I'm so sorry to hear one of our ring brothers has passed away.
'Darren Drozdov aka Droz. We wrestled on a lot of cards together. Such an awesome dude. Great personality and great wrestling talent. We always talked about football and fishing. Sending love, strength, mana and light to his family. RIP brother.'
Who is Julie Youngberg?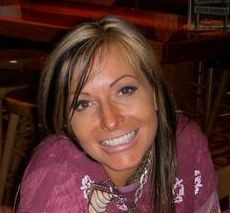 Julie Youngberg was the the wife of the late Darren Drozdov, former National Football League football player and former professional wrestler.
Julie Youngberg and Darren married in 1999.
Youngberg is the costume designer and seamstress for WWE.
The pair ended up getting divorced in 2005 and did not welcome any children together during their marriage.
Julie Youngberg later got married to another  American professional wrestler, Shannon Moore.
They got married in 2009 and divorced in 2017.