A 40 year old Georgia woman, Darlene Brister, has been accused of killing three of her seven children on Friday, authorities said.
The mother Darlene Brister, 40, faces two counts of malice murder. Deputies suggested more charges were likely, according to The Atlanta Journal-Constitution.
Darlene Brister: How a Georgia mother, 40, allegedly set her house on fire and killed three of her seven children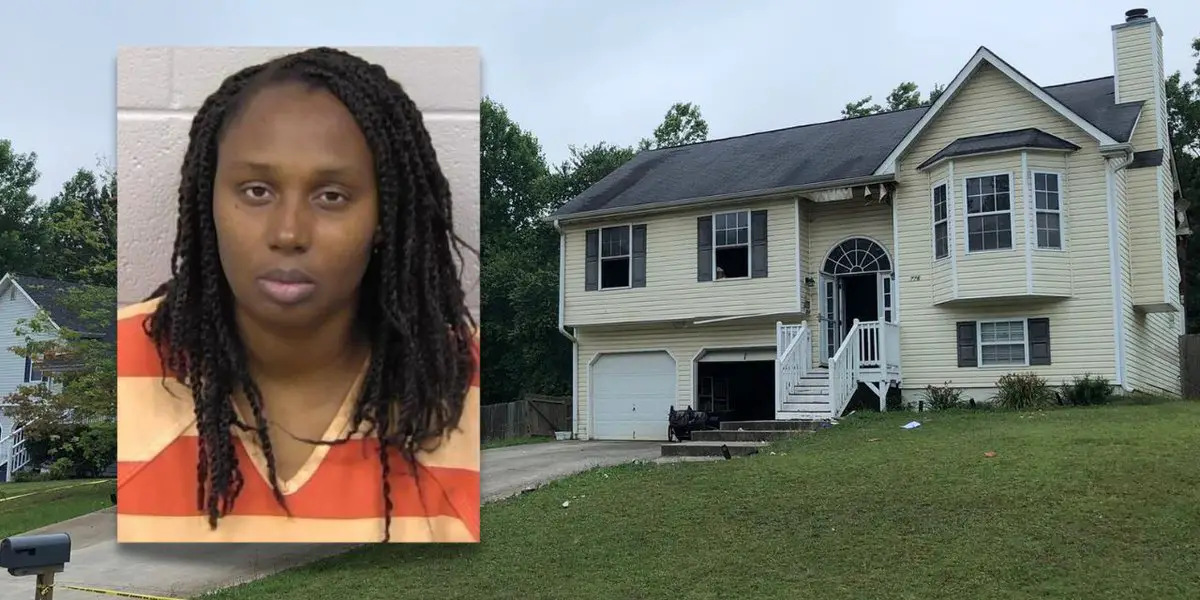 According to a news release from the sheriff's office, deputies responded to a domestic disturbance and house fire in Rockmart at about 9:19 p.m. EDT.
"At approximately 9:19pm on June 24th, 2022, Paulding E-911 received a call about a domestic disturbance and house fire at 776 Woodwind Dr., Rockmart, GA 30153," deputies said in an initial news release.
"It was reported that a female who was inside the home was attempting to stab the occupants and that at the time of the call, the home was on fire and the occupants were inside."
Investigators discovered seven children in the home.
Two of the children were pronounced dead at the scene and three others were taken to an area hospital.
A third child died at the hospital, according to the television station.
The other two did not appear to have injuries, the sheriff's office said in its news release.
The sheriff's office did not say how the children were injured or how the two children found dead at the scene had died, The Polk County Standard Journal reported.
The names and ages of the three children who died have not been released.
The news release stated that detectives from the sheriff's office, Paulding County fire investigators, the Georgia Bureau of Investigation and state fire marshal investigators "diligently went to work to make sense of the chaotic scene."