Three hospital employees identified as Darian Blackwell, Wavie Jones, and Sadarius Williams and 7 Sheriff's deputies have officially been charged with second-degree murder after Irvo Otieno, a 28 year-old Black man died in police custody.
The three Central State Hospital employees were arrested and charged in Virginia state court.
Details of 3 hospital employees charged with murder of Irvo Otieno
Darian Blackwell is 23 years old
Wavie Jones is 34 years old
Sadarius Williams is 27 years old
Details of 7 deputies charged with murder of Irvo Otieno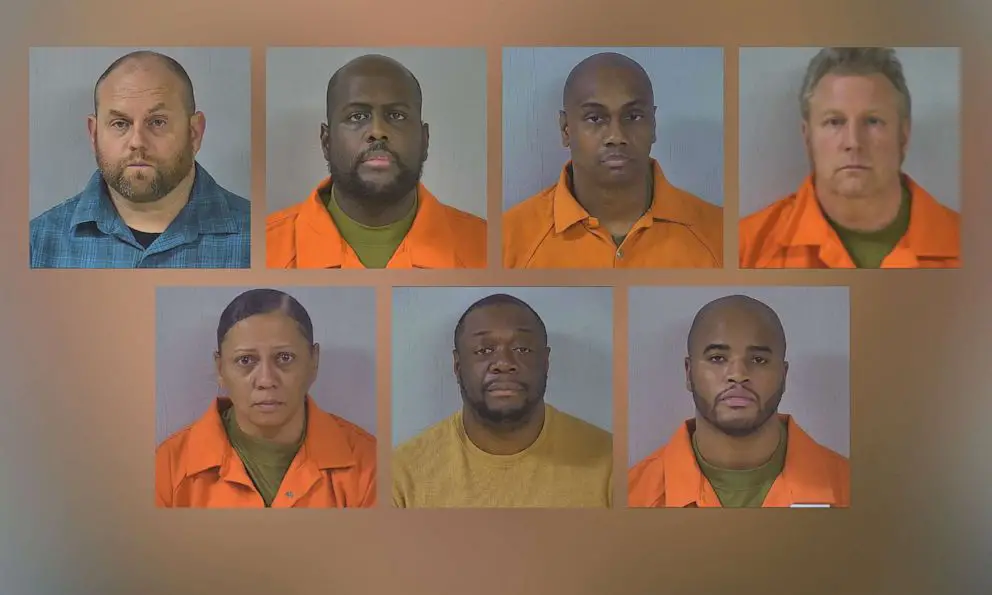 Randy Joseph Boyer is 57 years
Dwayne Alan Bramble is 37 years
Jermaine Lavar Branch is 45 years
Bradley Thomas Disse is 43 years
Tabitha Renee Levere is 50 years
Brandon Edwards Rodgers is 48 years
Kaiyell Dajour Sanders is 30 years
What happened ?
On March 3, Otieno was arrested by Henrico County police who were responding to a report of a possible burglary, according to a police news release.
The officers, accompanied by members of the county's crisis intervention team, placed him under an emergency custody order.
The officers transported him to a hospital where authorities say he assaulted three officers. Police took him to county jail and he was booked.
On March 6, Otieno was taken to a state mental health facility in Dinwiddie County and died during the intake process, according to Commonwealth's Attorney Ann Cabell Baskervill.
"They smothered him to death," the prosecutor said.
A preliminary report from the Office of Chief Medical Examiner in Richmond identifies asphyxiation as a cause of death, the commonwealth attorney's office said in a statement.
Otieno was held on the ground in handcuffs and leg irons for 12 minutes by seven deputies, Baskervill said.