Daniel Penny has finally been identified as the individual responsible for putting Jordan Neely, a homeless man, in a fatal chokehold on the New York City subway.
Prior to this incident, Penny served in the United States Marine Corps, specifically in the 1st Battalion, 2nd Marines, 2nd Marine Division as a sergeant at Camp Lejeune in North Carolina.
He completed four years of service in the Marines and received seven medals during his time in the military.
Penny was deployed between December 2017 and July 2019 as part of the 22nd Marine Expeditionary Unit, where he was stationed across the Mediterranean.
However, he left the service in June 2021, several months before the incident on the subway occurred.
Details of what happened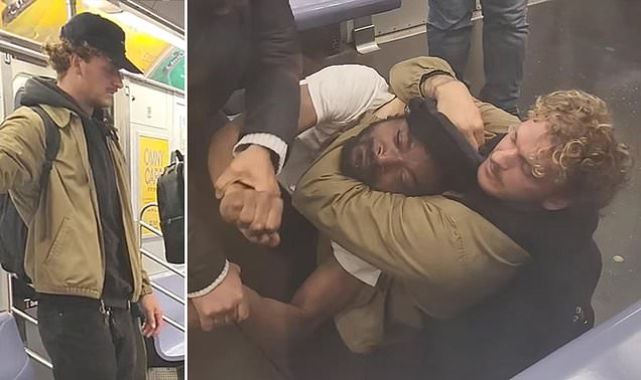 On Monday afternoon, Neely was killed after being held in a chokehold by Daniel Penny, a Marine veteran on a subway after Neely got on the train and shouted at passengers that he was hungry, thirsty and fed up with having nothing.
As the train approached Broadway Lafayette station, Penny put Neely in a chokehold to subdue him.
Some of those onboard say he had him in the chokehold for 15 minutes.
Video shows him holding him on the ground by the neck while two other male passengers also try to restrain Neely.
The 30-year-old's death was ruled a homicide, but it does not mean there was intent or culpability, which is a matter for the criminal justice system to consider, a spokesperson for the New York City Office of the Chief Medical Examiner said.
The last time Harper saw Neely was in 2016 when she bumped into him on the subway and saw he was experiencing homelessness when he asked passengers for food. "I had never seen him like that before," she said.
Harper, who described Neely as a kind and sweet soul, said people from around the world have been reaching out to her about his death.
Fact Check
We strive for accuracy and fairness.
If you see something that doesn't look right, email us at  [email protected]