Cynthia Morgan and Davido
Davido who announced his intention to help embattled rapper, Cynthia Morgan, despite her rudeness in the past, has revealed why he is bent on assisting her.
The dancehall rapper was in the news days back after she appeared on an Instagram Live chat, where she revealed that her former record label boss, Jude Okoye was responsible for her hiatus in the music industry, alleging that he 'took' everything that belongs to her, including the rights to her name.
Her plight appealed to some celebrities who reacted by lending support to ensure she gets her career back on track.
One of these celebrities is Davido who offered to help her by featuring her on a new song he's working.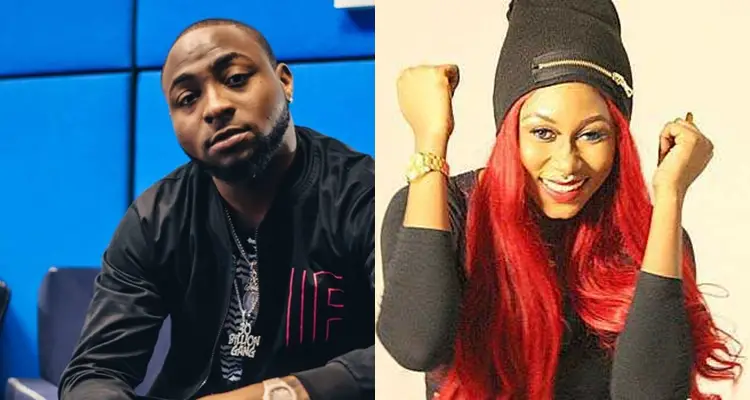 "Tell Cynthia I got an anthem for her ….. I'll record my verse now" he shared.
Davido's gesture sparked a lot of reactions as while some people were awed by his generosity, others accused him of being a clout chaser.
Some were even perturbed as to why he'd helped the songstress given that some years back, she was hostile towards him.
The singer has shared the reasons he decided to help out Cynthia Morgan.
"Most important thing is that she has spoken and people are willing to help and she can be able to rewrite her steps and have another chance. That's all that matters", he wrote on Twitter.