Crimson Elizondo, a 45 year old police officer who was hired by the Uvalde school district despite being under investigation for her conduct during the school massacre while with the Texas Department of Public Safety has now been fired.
Crimson Elizondo, a former officer with the Texas Department of Public Safety, was among the first officers who arrived at the scene of the May 24 shooting and was heavily criticized for her inaction.
As an investigation opened over the police response, Elizondo quietly resigned, and was subsequently hired at the Uvalde Consolidated Independent School District (UCISD),  CNN reports.
In the new position, she was tasked with protecting the the survivors of the shooting that left 19 kids and two teacher dead.
Parents spotted Crimson Elizondo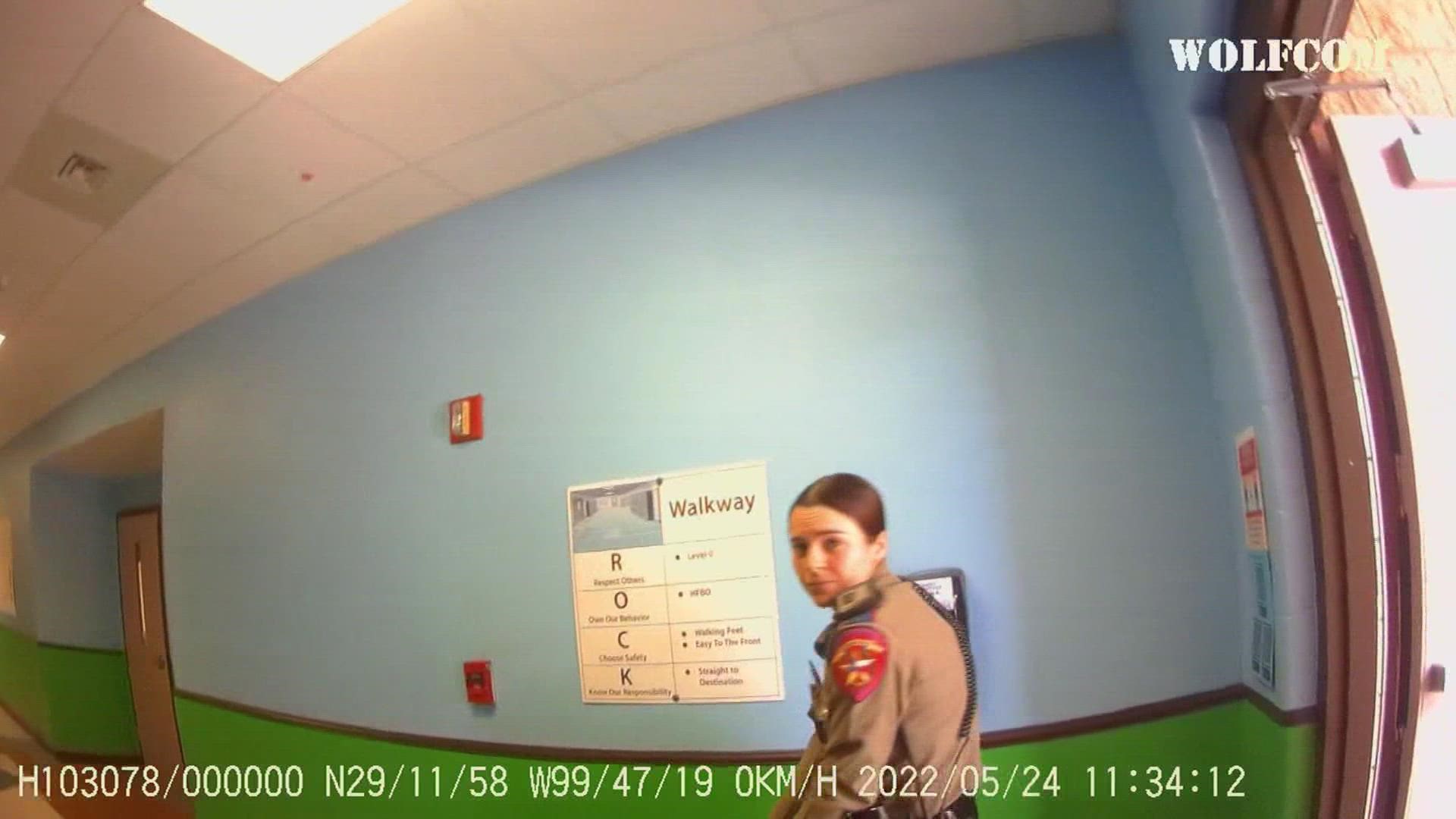 Parents of the victims said they immediately recognized Elizondo in her new job at the Uvalde Elementary school from the body camera footage showing her among the seven DPS officers who stood around and waited while students were being shot.
The school district said she was terminated from her position on Thursday, apologizing to the families of the victims.
'We are deeply distressed by the information that was disclosed yesterday evening concerning one of our recently hired employees, Crimson Elizondo,' UCISD said, referencing Elizondo's infamous statement in the aftermath of the shooting.
Bodycam footage showed Elizondo delivering care to survivors and commenting to an officer that she would have rushed into the school if it was her son in danger.
'Yeah my son's in daycare, he's not old enough. Yeah no, if my son had been in there, I would not have been outside, I promise you that,' she said.
The district added: 'We sincerely apologize to the victim's families and the greater Uvalde community for the pain that this revelation has caused.' 
Affected parents of the Uvalde shootings reacts after seeing Crimson Elizondo
Brett Cross, who lost his son, Uziyah Garcia, in the massacre, said he was disgusted to see Elizondo at the school despite assurance to parents that those who failed their children would not be hired at the school.
'I asked when they said we were getting more officers, if they were hiring officers who were there on May 24,' he said of the UCISD's decision to hire 10 additional cops following the massacre. 'They told me, 'No.'
'And honestly, I'm pissed off at the remarks she had to say,' Cross added.
Fact Check
We strive for accuracy and fairness.
If you see something that doesn't look right, email us at  [email protected]