Craig Nelson Ross Jr. was arrested Monday in connection with the alleged kidnapping of 9-year-old Charlotte Sena.
The girl, Charlotte Sena, went missing during an early evening bike ride on Saturday in Moreau Lake State Park, about 45 miles north of Albany.
Soon after her disappearance, Charlotte's bike was found, leading authorities to conclude that she had been abducted — a scenario that the state's governor, Kathy Hochul, called "every parent's nightmare.".
Craig Nelson Ross Jr mother property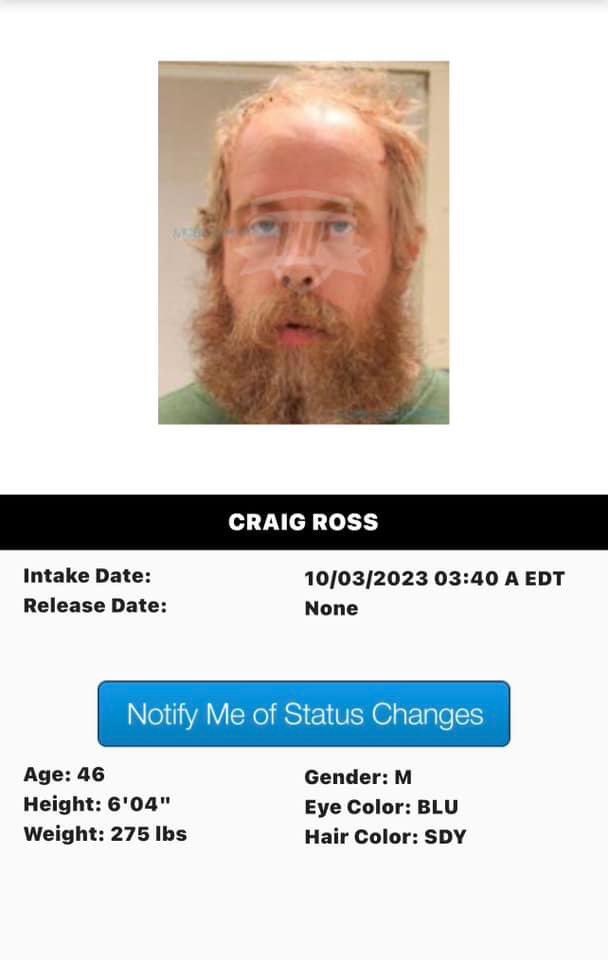 Craig Nelson Ross Jr is a 47 year old individual who resided in a trailer located on his mother's property on Barrett Road in Milton, New York.
According to property records examined by Heavy.com, Craig Ross Jr.'s mother is the owner of the home on Barrett Road, which is believed to be the location where the police conducted their search.
According to Governor Hochul, the property contained a "double-wide house" where Ross's mother lived.
The suspect lived in the camper behind it, the governor said.
The property on Barrett Road that lists to Ross's mother contains a mobile home that is about 980 square feet, per property records.
Fingerprint DNA & the arrest of Craig Nelson Ross Jr
Police found little Charlotte covered up and hidden in a cabinet on Monday afternoon, Gov. Kathy Hochul revealed at a press conference.
Two SWAT teams – one state and one federal – swooped on the property in helicopters, with Ross said to have put up a struggle.
He is being questioned and has yet to be charged with a crime, although Hochul says she expects that to follow soon.
No mugshot has been released and there is no indication that Ross knew his victim's family.
Ross Jr. drove up to Sena's parents' home at 4.20am Monday morning and left a ransom note inside their mailbox, Hochul said, which was covered in his DNA and fingerprints. hey weren't home at the time.
At 2.30pm Monday, investigators finally found a match in the database and linked the fingerprints to a DWI arrest made in Saratoga County in the 1999. From there, they swooped on Ross Jr's camper van, arrested him, and found the missing girl.