Republican Congresswoman Marjorie Taylor Greene allegedly cheated on her husband with a number of "brazen" affairs a decade ago.
On Tuesday, September 27, 2022, Perry Greene filed for divorce, stating that the nearly 30-year marriage is "irretrievably broken."
According to court documents, Perry Greene said the couple had split up before in the past.
He wants to divvy up their assets and debts equally, the filing says.
Marjorie Taylor Greene alleged cheating scandal with Craig Ivey and Justin Tway explained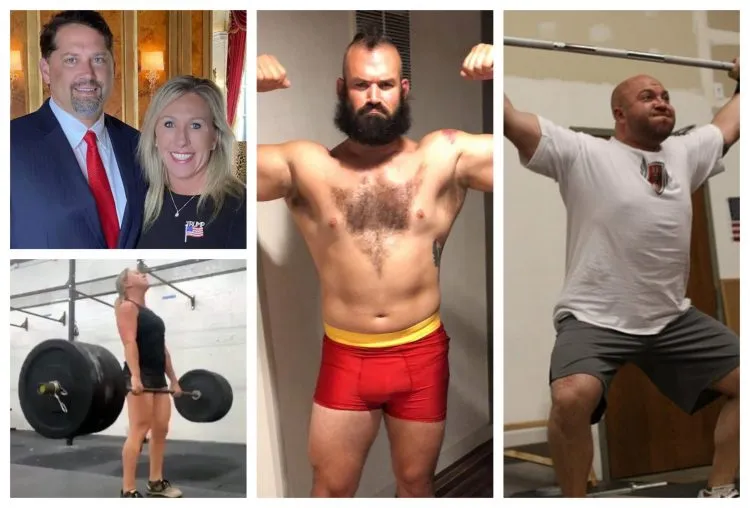 Marjorie Taylor Greene reportedly cheated on her husband with a polyamorous tantric sex guru, Craig Ivey, and the manager, Justin Tway, at her gym.
She was allegedly unfaithful to her husband with "brazen" affairs a decade ago, according to the Daily Mail.
Greene's former boss at the CrossFit gym in Alpharetta, Georgia, billionaire Jim Chambers, claimed she had the affairs when she worked for him in 2012.
Jim Chambers claimed she had affairs with "Tantric Warrior" Craig Ivey and another gym manager called Justin Tway.
Taylor Green and Craig Ivey are understood to have begun their affair shortly after starting work together at Chambers' Alpharetta gym.
When the fling with Craig Ivey ended, Taylor Greene moved onto Tway who was going through a divorce of his own at the time.
Tway is now happily married to wife Sherrie – who he met long after his affair with Taylor Greene – and still runs a gym in Atlanta.
In October of 2020, The New Yorker magazine reported on Chambers' claims of Greene's affairs, saying she was having "multiple, blatant extramarital affairs in front of all of us."
The magazine said they spoke to someone with whom Greene was allegedly having an affair who provided "text message proof" from the now-congresswoman that she was sleeping with him.
Fact Check
We strive for accuracy and fairness.
If you see something that doesn't look right, email us at  [email protected]