Although Constance Nunes is involved in several projects in the entertainment industry, her first passion is working on cars.
Considering that restoring cars is her passion, it makes sense that she would spend most of her time under a car.
The limited time that she has to do other projects, Nunes dedicates it to her modeling career and television projects.
We've delved into Nunes's past to find out as much as we could about her, and here are some facts that most fans never knew about Constance Nunes.
Profile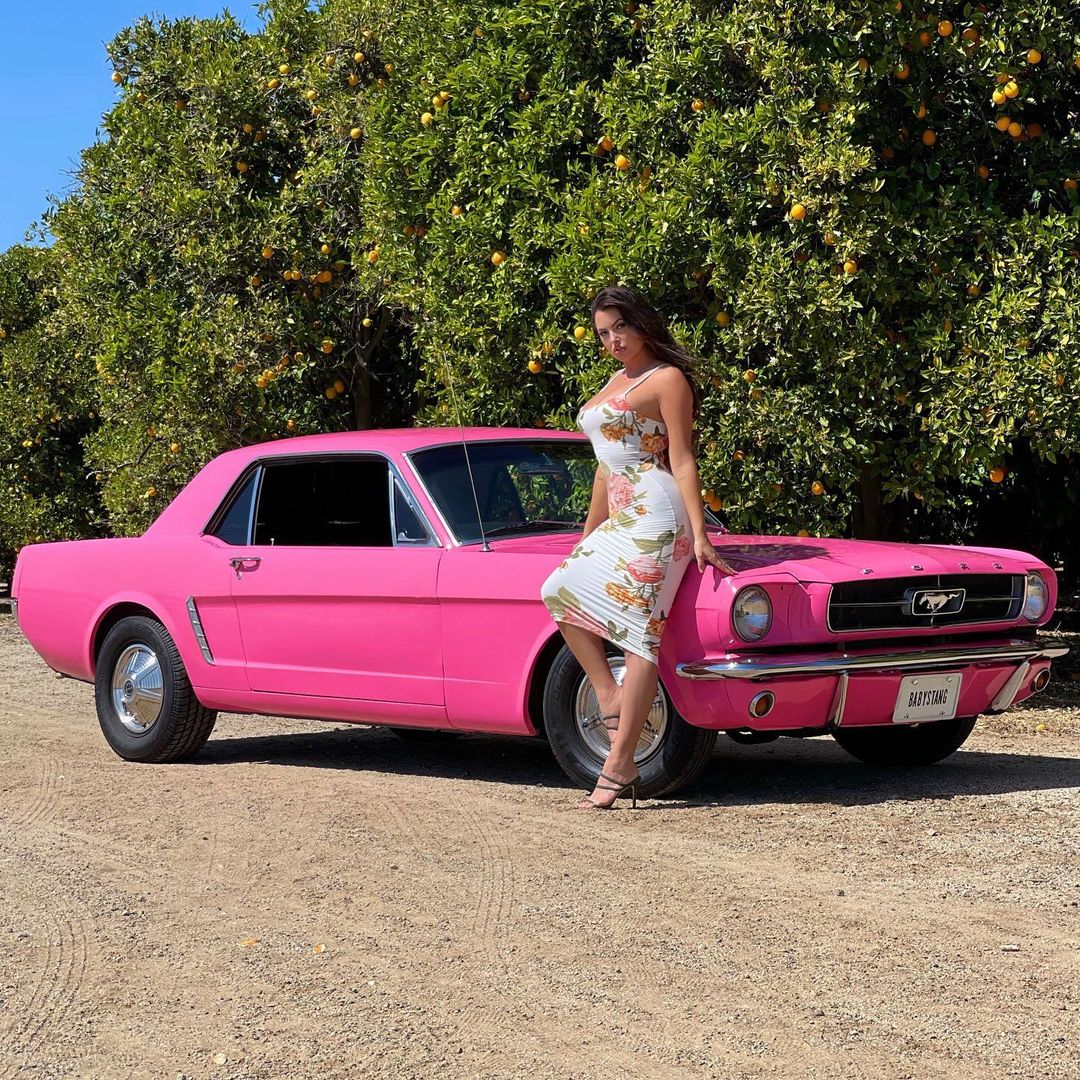 Constance Nunes is an American model and Reality TV personality.
She was born and raised in Los Angeles, but she has Portuguese descent on her father's side.
Age/Date of Birth
Constance Nunes is 32 years old and was born on November 17 1989.
Career
Constance began her career as a model at car trade shows.
She used to hang around her father's garage and would tag along for his races.
She was noticed and picked as a model in one of those events.
She rose to fame after appearing in the Netflix TV series named 'Car Masters: Rust to Riches' from 2018 to 2020.
Nunes has an impressive modeling portfolio, as she has done photo shoots for companies such as Wrangler, Jockey, Jlux Label, Javanan Magazine, and Feral Cosmetics.
Husband
She married her boyfriend Jared Toller in 2019 after they had been engaged for about a year.
Tires Meet Road reported that the couple did not follow tradition for their wedding.
The color theme of the wedding was black instead of white and Constance even wore a black dress. Cars and motorbikes both featured very heavily in the wedding photographs.
Jared tends to keep himself out of the spotlight but he does appear in several of her Instagram posts and the couple seem very happy together.
Constance Nunes' net worth
Nunes has a net worth of about $1 million as of 2021. She has made her income from her work as a model, mechanic, reality TV star, and promoting various brands on her social media pages.
 

View this post on Instagram